By: Victoria Clark
Do you ever wonder where the elite trendsetters go to hang out and just chill with friends? Well, now you won't have to, for we've put together the list of the coolest, oldest, and most exclusive members-only clubs around the world.
Originating in London, private clubs have been around for ages, however, now more than ever people are becoming more enthralled by the concept of meeting and hanging out in a cool space with like-minded individuals. And with the rise of ultra trendy and impeccably designed places like Soho House, for example, the membership competition has become even more difficult in recent years.
On the flip side, if you do get accepted, we can assure you, it'll be worth every penny.

GLOBAL
SOHO HOUSE
WHO: Members of the arts and creative industries
WHAT: Hotel, screening room, restaurant, lounge, workspace, studio
WHERE: East London, West London, Oxordshire, Toronto, Chicago, New York, Miami, West Hollywood, Berlin, Istanbul, and Malibu
NEUEHOUSE
WHO: Members of the arts and creative industries
WHAT: Lounge, workspace, gallery, studio
WHERE: New York, Los Angeles, London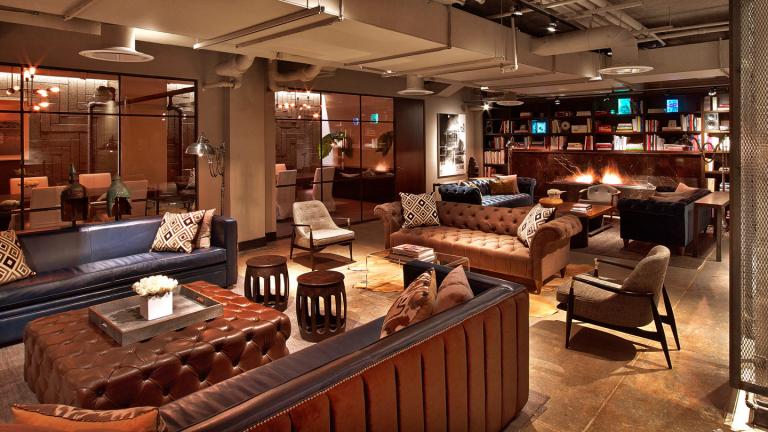 NORTH AMERICA
NEW YORK:
THE CORE CLUB
WHO: Open to anyone who can afford it
WHAT: Library, lounge, screening room, masseuse, barber shop, restaurant, workspace
WHERE: New York
NORWOOD CLUB
WHO: Members of the arts and creative industries
WHAT: Club room, screening room, backyard patio, salon, workspace
WHERE: New York
CLASSIC CAR CLUB
WHO: Car aficionados and those who enjoy the art behind the wheel
WHAT: Access to the world's best and most exclusive car collection, bar, lounge, car storage
WHERE: New York
EXPLORERS CLUB
WHO: Persons who carry out or assist in field science expeditions to study unknown or little known destinations or phenomena in order to gain knowledge for humankind. Anyone supporting their mission can be a member at some level.
WHAT: Members Lounge and Bar, the Trophy Room, the Clark Room and Second Floor Library, Map Room, and LeFrak Terrace for your own events. This historic building is open for you and your friends to visit
WHERE: New York
DV CLUB
WHO: Those who can afford it
WHAT: Screening room, restaurant, lounge, workspace, studio, club car with chauffeur will be available on a "first come first served" basis, pampering room
WHERE: New York, Miami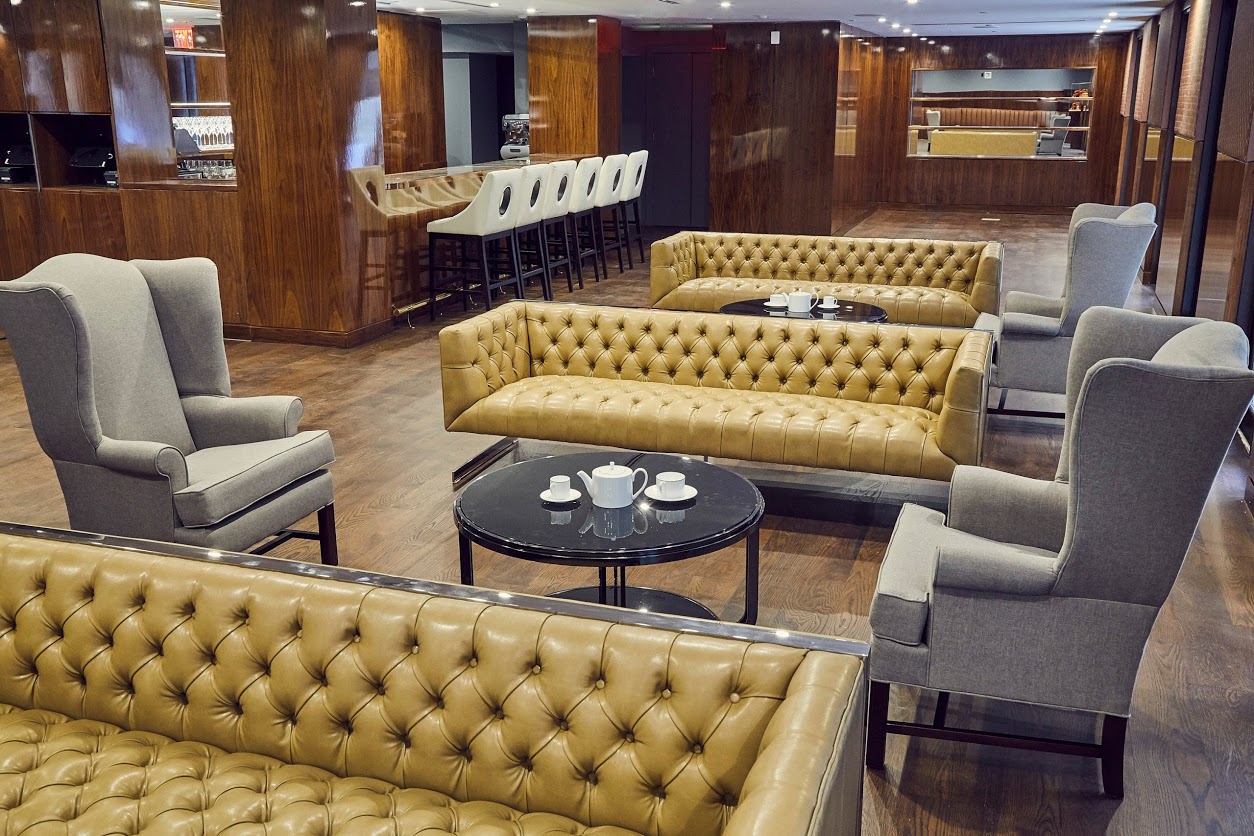 THOMPSON SQUARE STUDIOS
WHO: Members of the arts and creative industries and those who can afford it
WHAT: seven boutique private studio spaces, a chandelier-clad conference room, and a cozy screening room with oversized leather chairs, personal concierge who will take care of dry cleaning and restaurant bookings, breakfast and lunch is catered by rotating local chefs in an open, use of the private house car, health and wellness programs, architectural speakers, fashion influencer brunches, and movie screenings
WHERE: New York, Los Angeles
LA:
PETIT ERMITAGE
WHO:Members of the arts and creative industries and those who can afford it
WHAT: Pool, club, cabana, private bar
WHERE: Los Angeles
MAGIC CASTLE
WHO: Actively practicing or involved with magic as a career or hobby and audition before the Academy's membership reviewing committee. Associate members are people who love magic and the academy. Most of the members are in the entertainment business, law, finance, and medical fields.
WHAT: Performance venue, restaurant and private club
WHERE: Los Angeles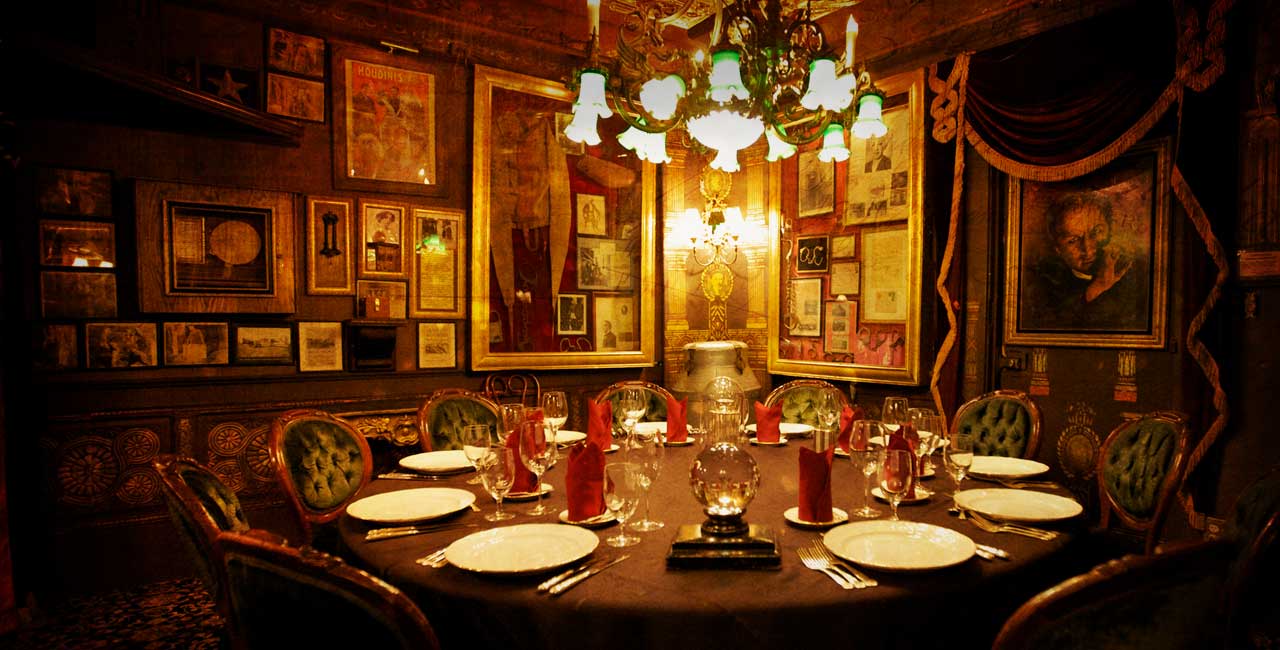 MONTANA:
YELLOWSTONE CLUB
WHO: Anyone who loves the outdoors
WHAT: Ski lodge, spa, screening room, retail store, ski rental and repair
WHERE: Montana
SOUTH AMERICA
ARGENTINA:
THE CLUBHOUSE
WHO: Those who love the arts and creative industry, but do not have to be a part of them as a career
WHAT: Guesthouses, pool, bar and lounge, chef series, rotating art gallery
WHERE: Buenos Aires
EUROPE
IRELAND:
RESIDENCE (DUBLIN)
WHO: Those who love the arts and creative industry, but do not have to be a part of them as a career
WHAT: Restaurant, lounge, workspace, studio, club
WHERE: Ireland
LONDON:
5 HERTFORD STREET
WHO: Elite members of all industries
WHAT: Two restaurants, three bars, a cinema room and the glamorous nightclub LouLou's
WHERE: London
THE HOSPITAL CLUB
WHO: Members of the arts and creative industries
WHAT: Studio, screening room, live performance space, restaurant, lounge, and gallery over seven floors
WHERE: London
ANNABEL'S
WHO: Elite members of all industries
WHAT: Bar, lounge, restaurant, live music performances, exclusive parties, dining experiences, tutorials and cultural talks
WHERE: London
THE ARTS CLUB
WHO: Royal Academicians, architects, musicians, actors and writers
WHAT: Hotel, screening room, restaurant, lounge, workspace, studio
WHERE: London
HOME HOUSE
WHO: Anyone who can afford it
WHAT: Hotel, screening room, restaurant, lounge, workspace, studio
WHERE: London
THE GROUCHO CLUB
WHO: Members of the arts and creative industries
WHAT: Bars, two restaurants, 20 bedrooms available for members or their guests, a snooker room, and four event rooms available for hire
WHERE: London
THE CLUB AT THE IVY
WHO: Members of the arts and creative industries
WHAT: Piano lounge, a dining room ("The Drawing Room"), a wood-panelled library, a film screening-room and entertainment space, a further private dining-room seating up to 14 people, and a cigar-terrace.
WHERE: London

FRANCE:
CLUB SILENCIO (PARIS)
WHO: Members of the arts and creative industries
WHAT: A photo gallery, 24-seat cinema, a library, a smoking room, two bars, and performance stage
WHERE: Paris
SPAIN:
THE CRAFT (MADRID)
WHO: Those with interests in the worlds of business and leisure
WHAT: A prestigious winery, a Relais & Chateaux hotel, a private club, and 3 locations for members' enjoyment: The Abadía Retuerta Winery, LeDomaine Hotel and The Craft Club in Madrid.
WHERE: Madrid
MONACO:
THIRTY NINE
WHO: Anyone who can afford it
WHAT: State-of-the-art fitness suite, spa, salon, restaurant, lounge and cigar terrace, conference suite
WHERE: Monte Carlo
ASIA
KEE CLUB (HONG KONG)
WHO: Trendsetters, influencers, creatives, and forward-thinkers
WHAT: Restaurant, lounge, workspace, studio
WHERE: Hong Kong