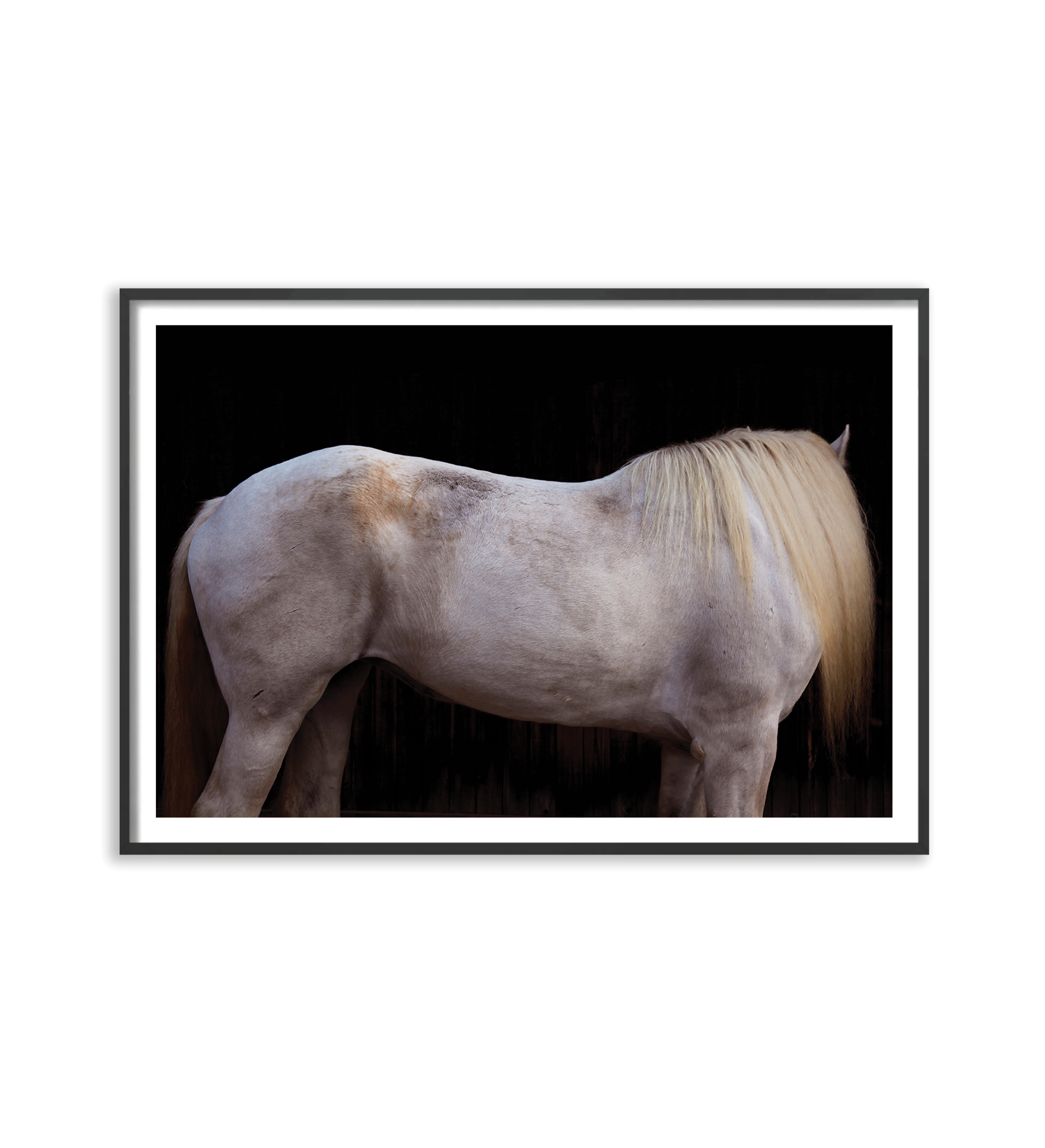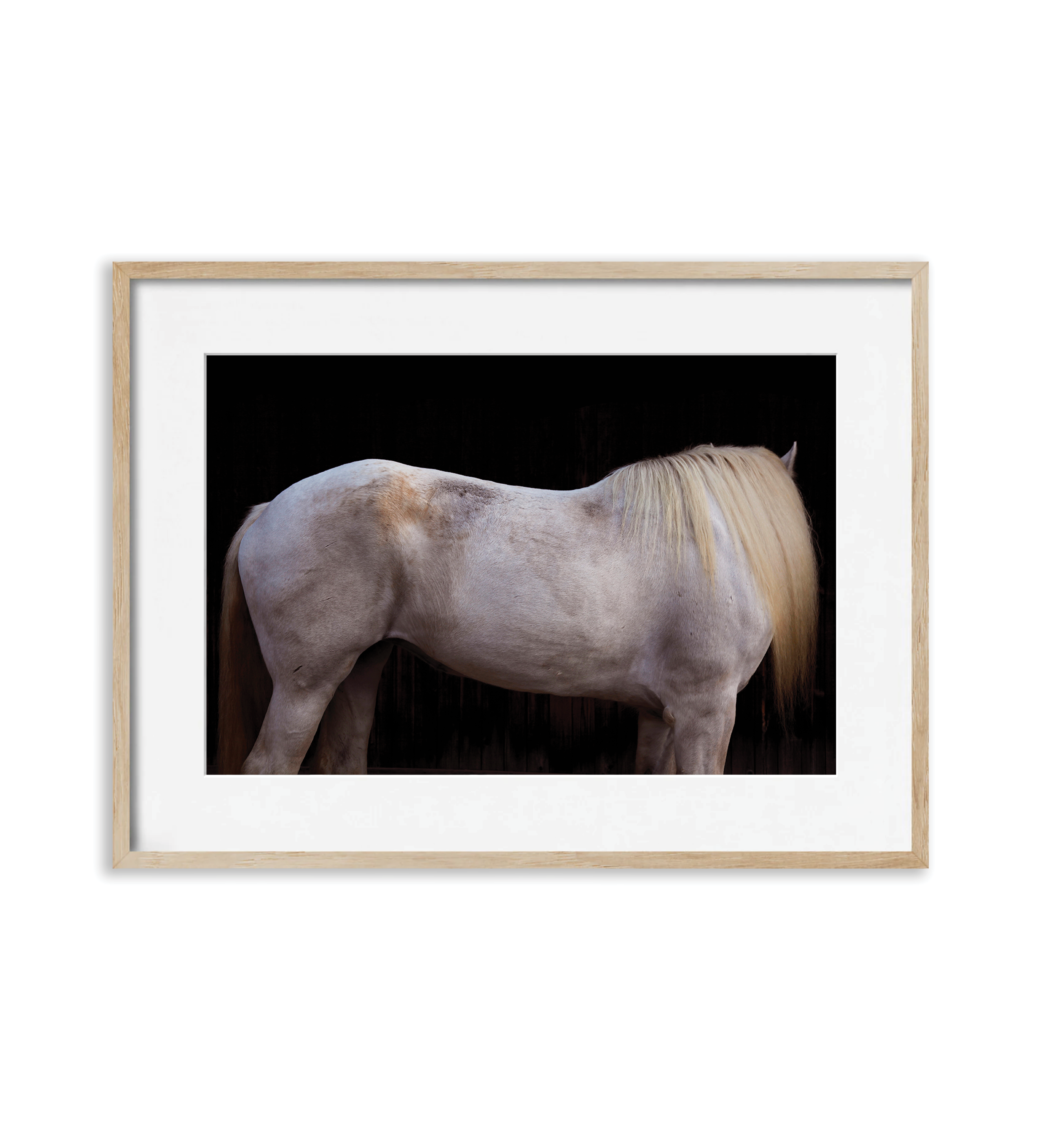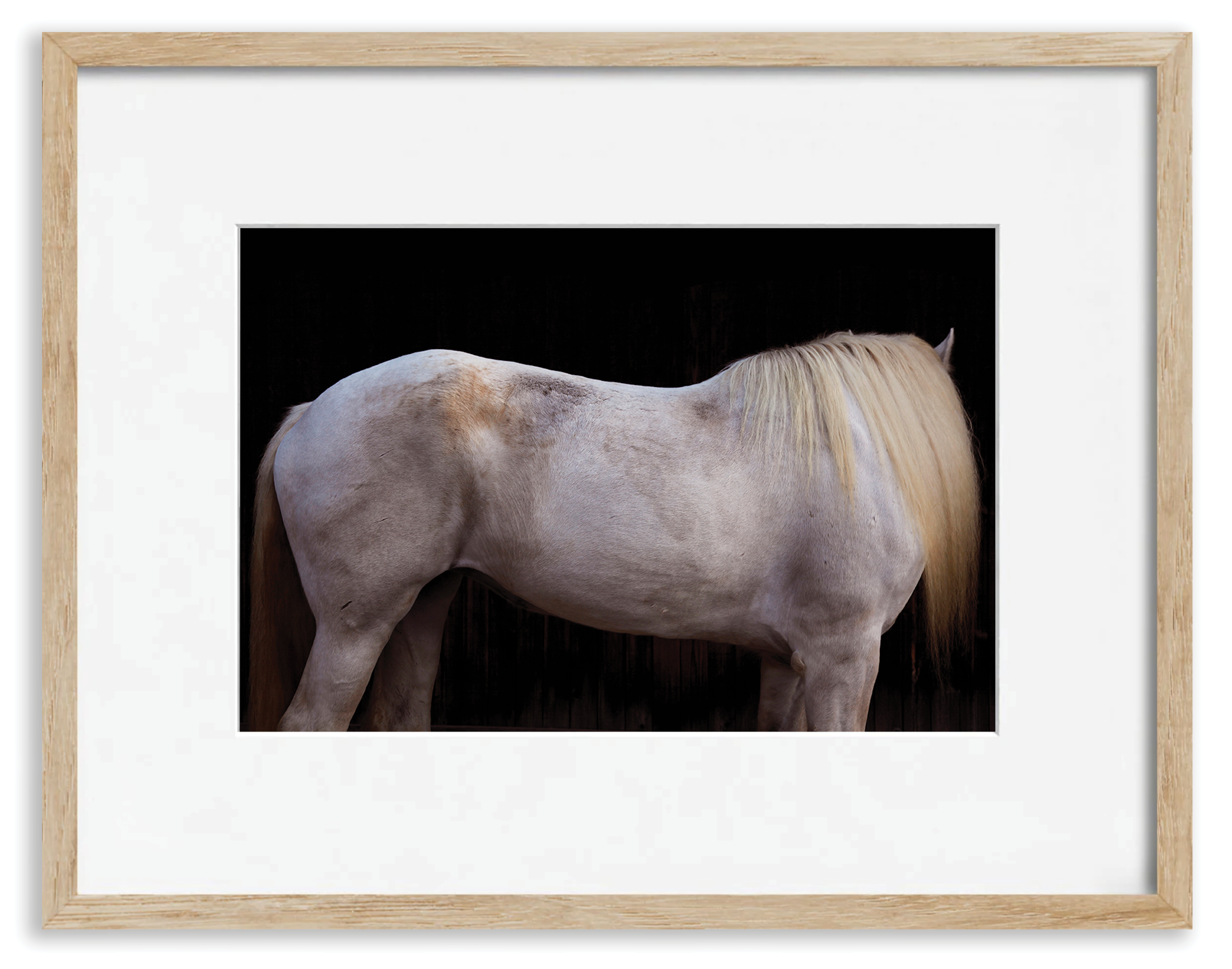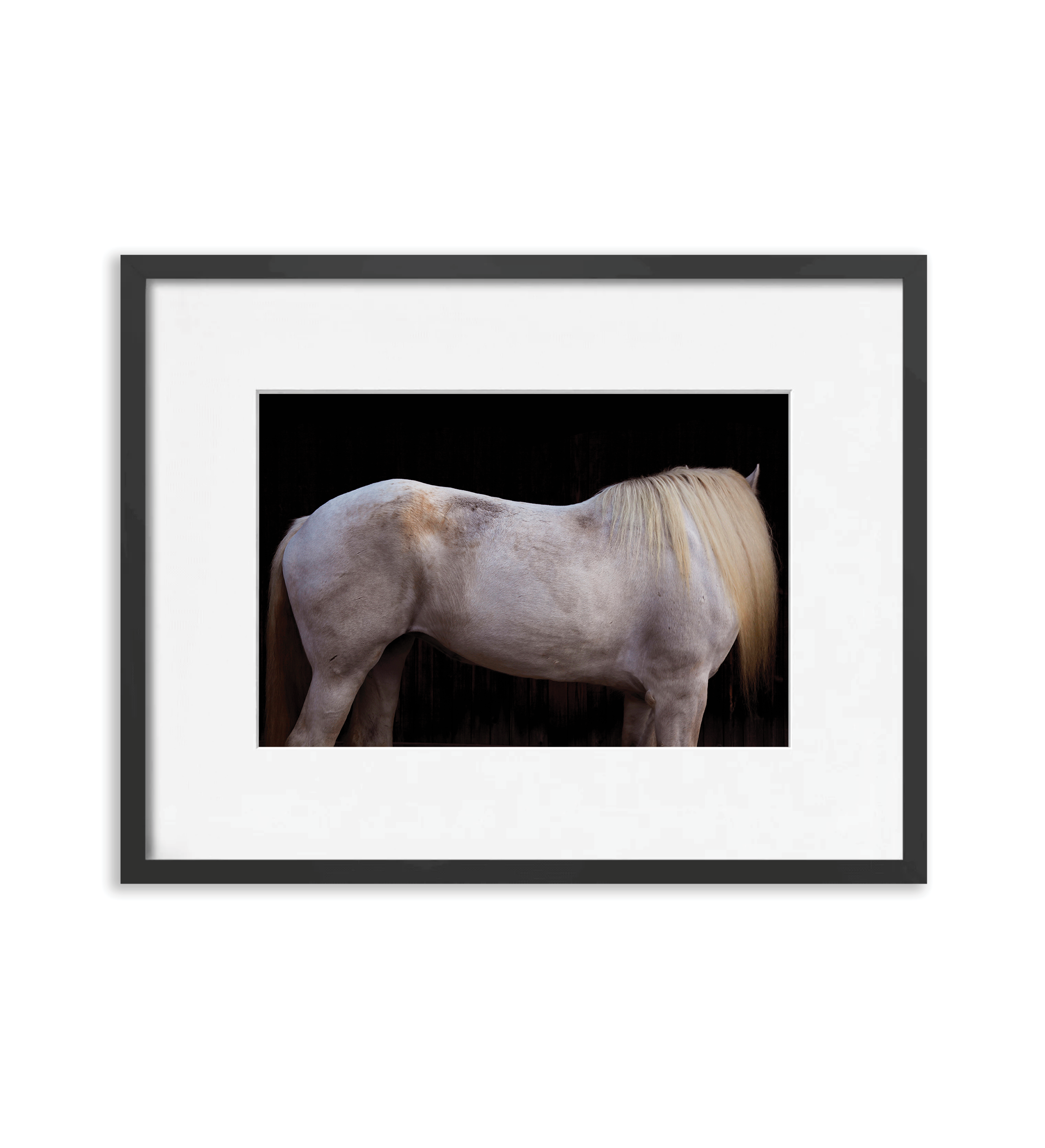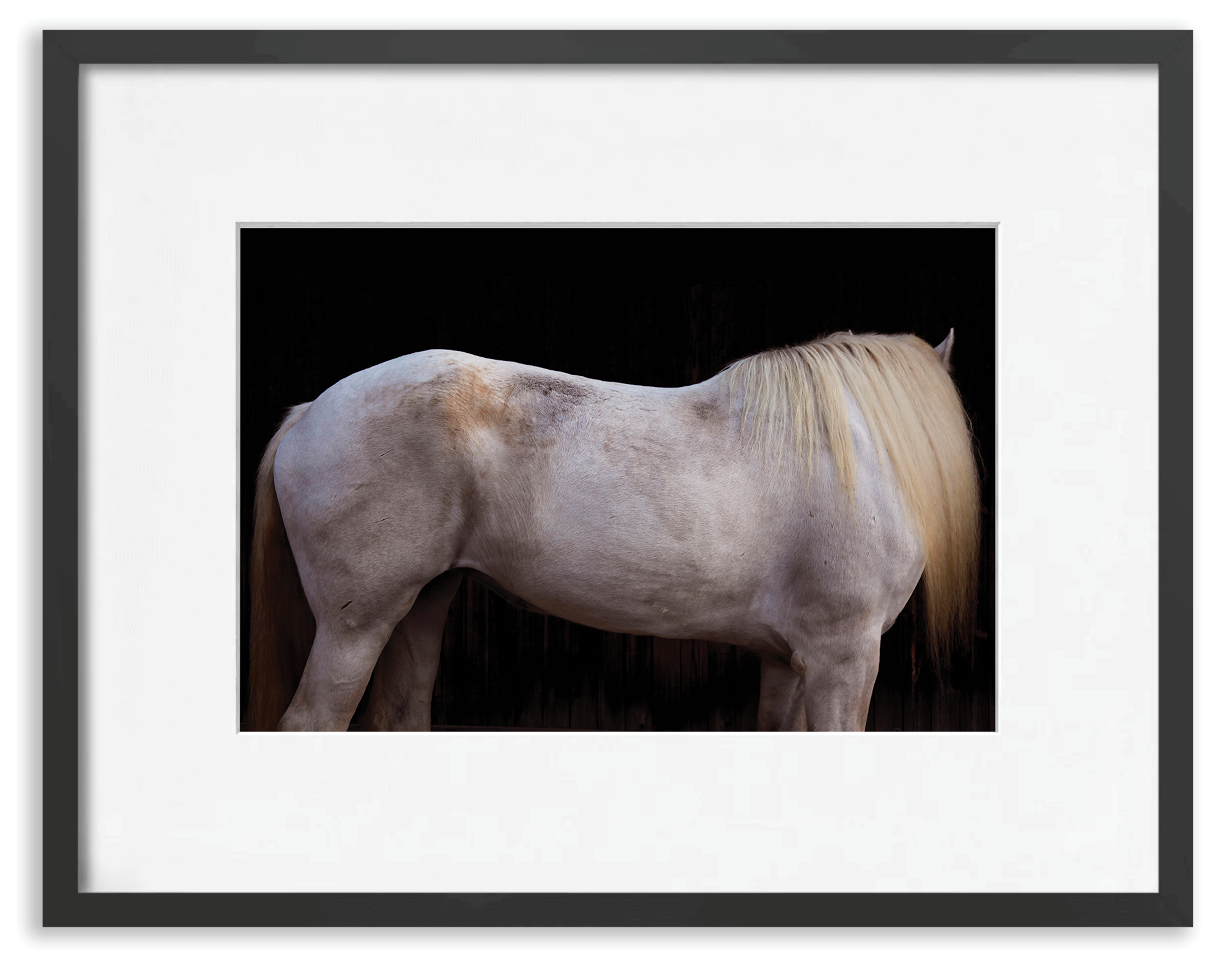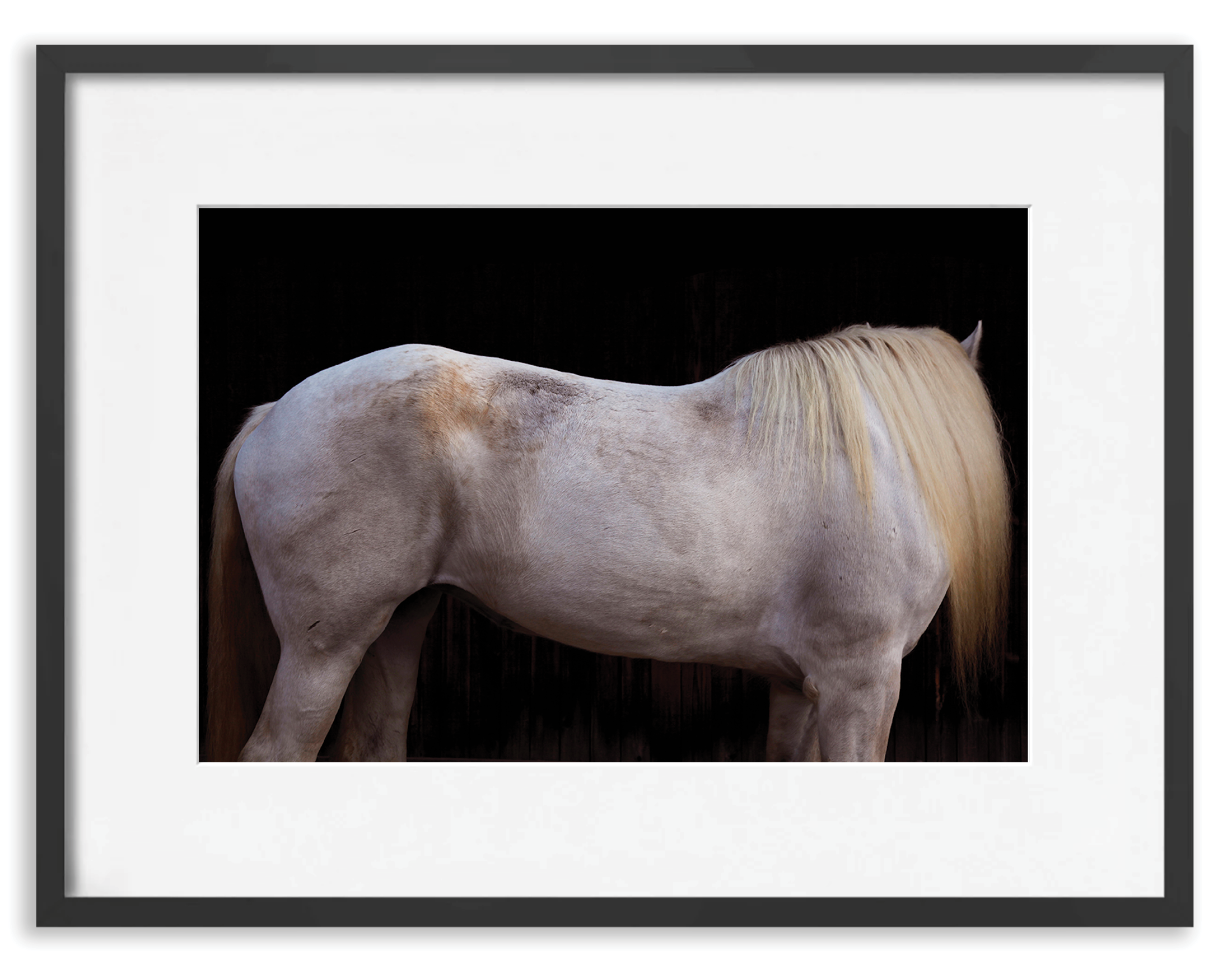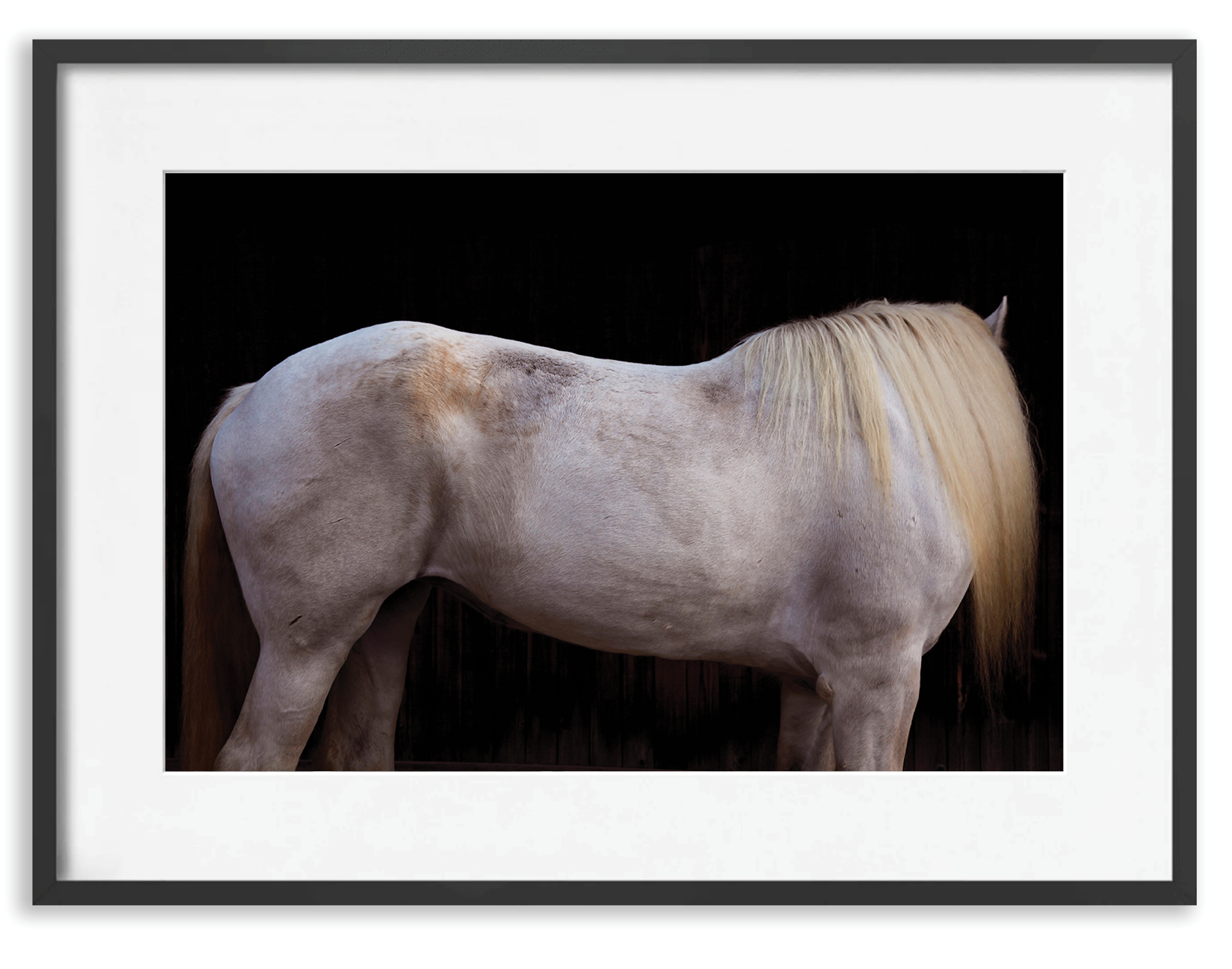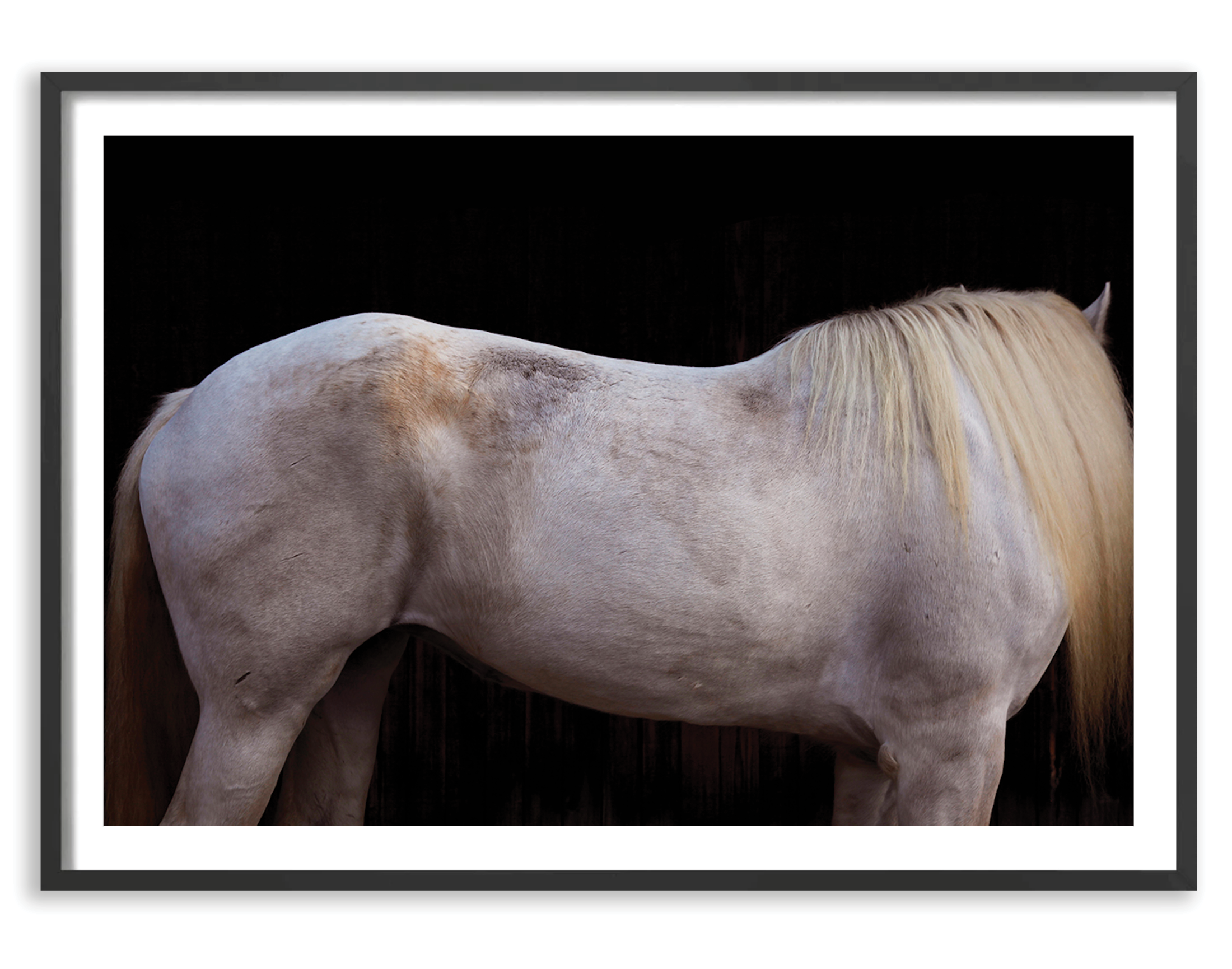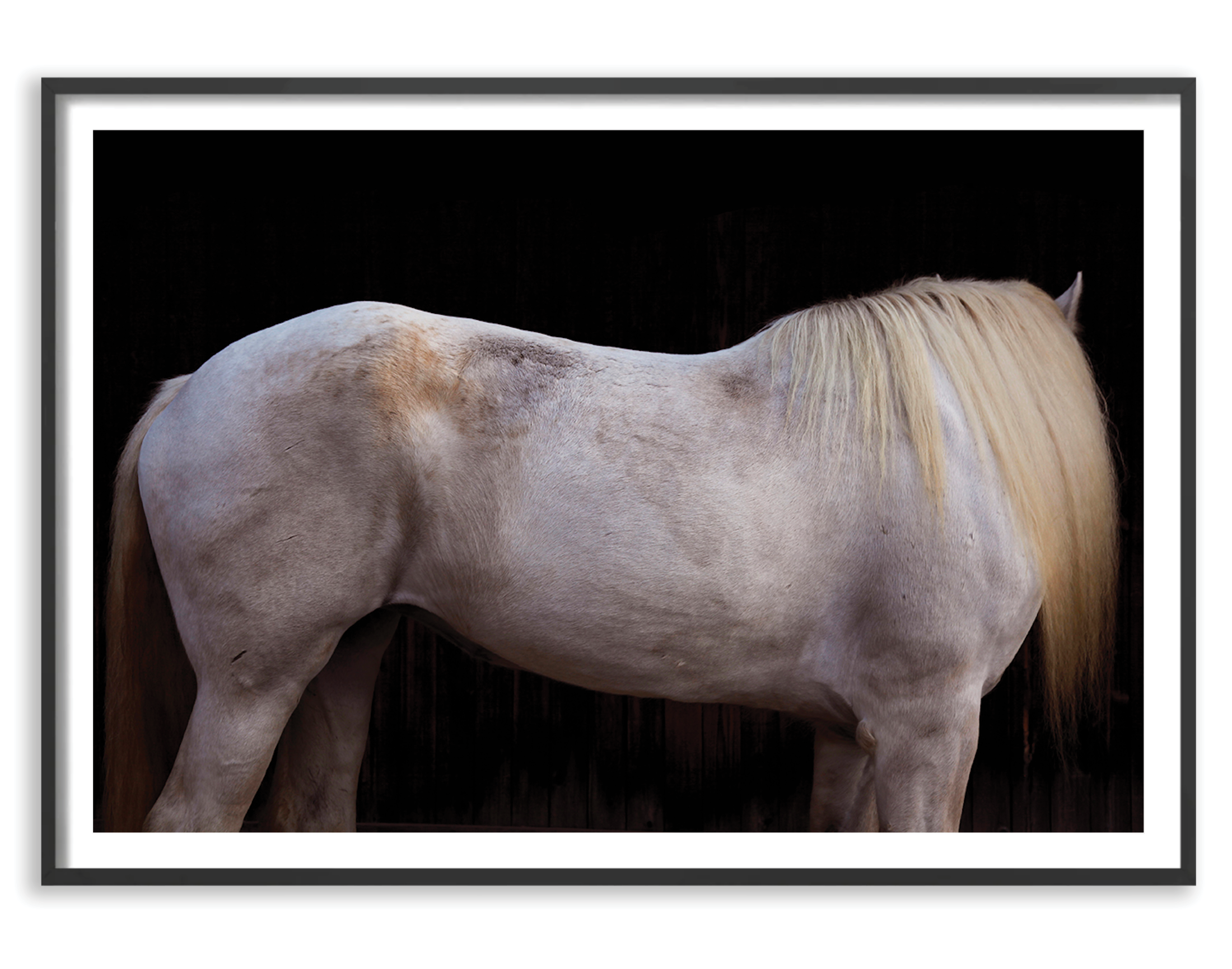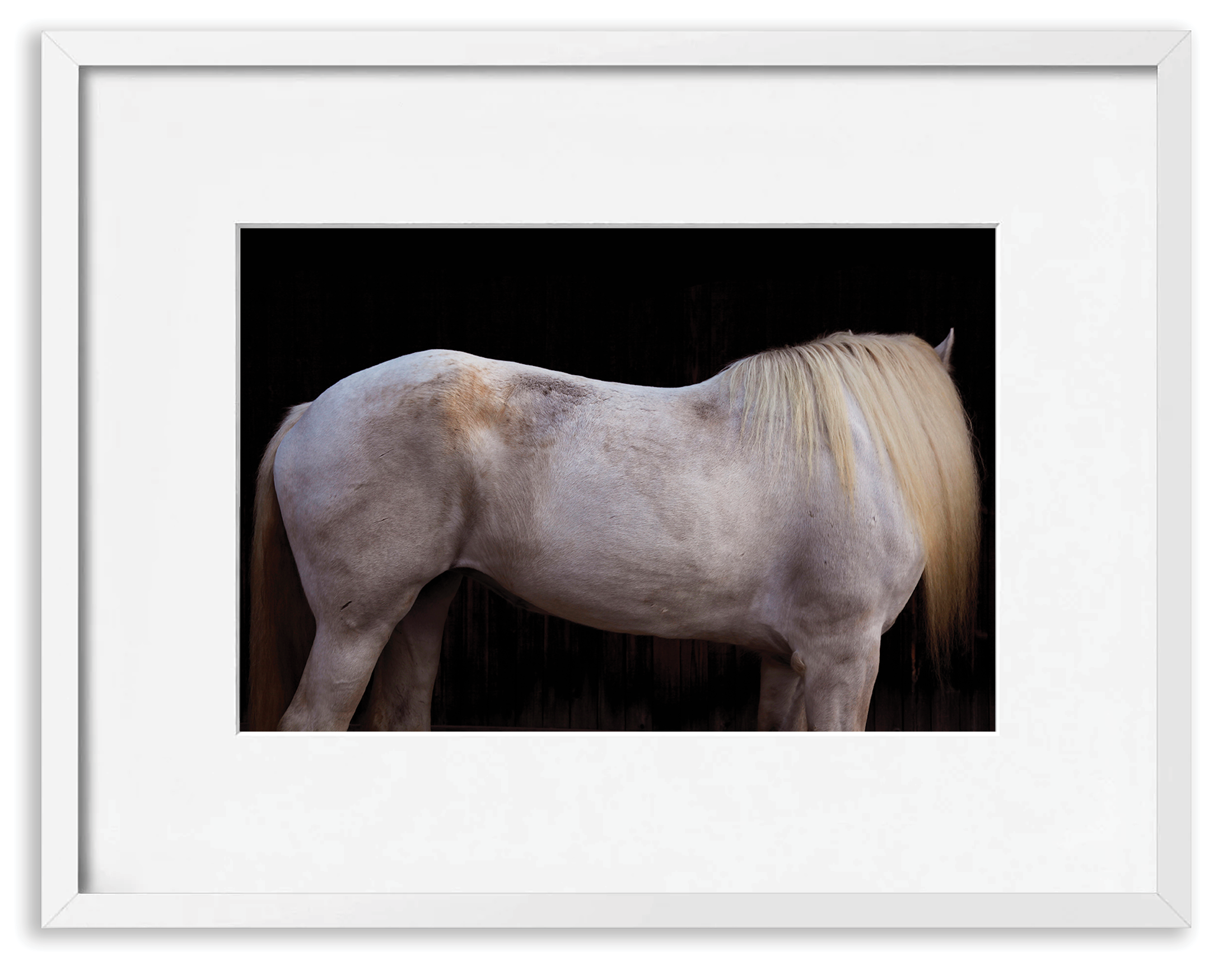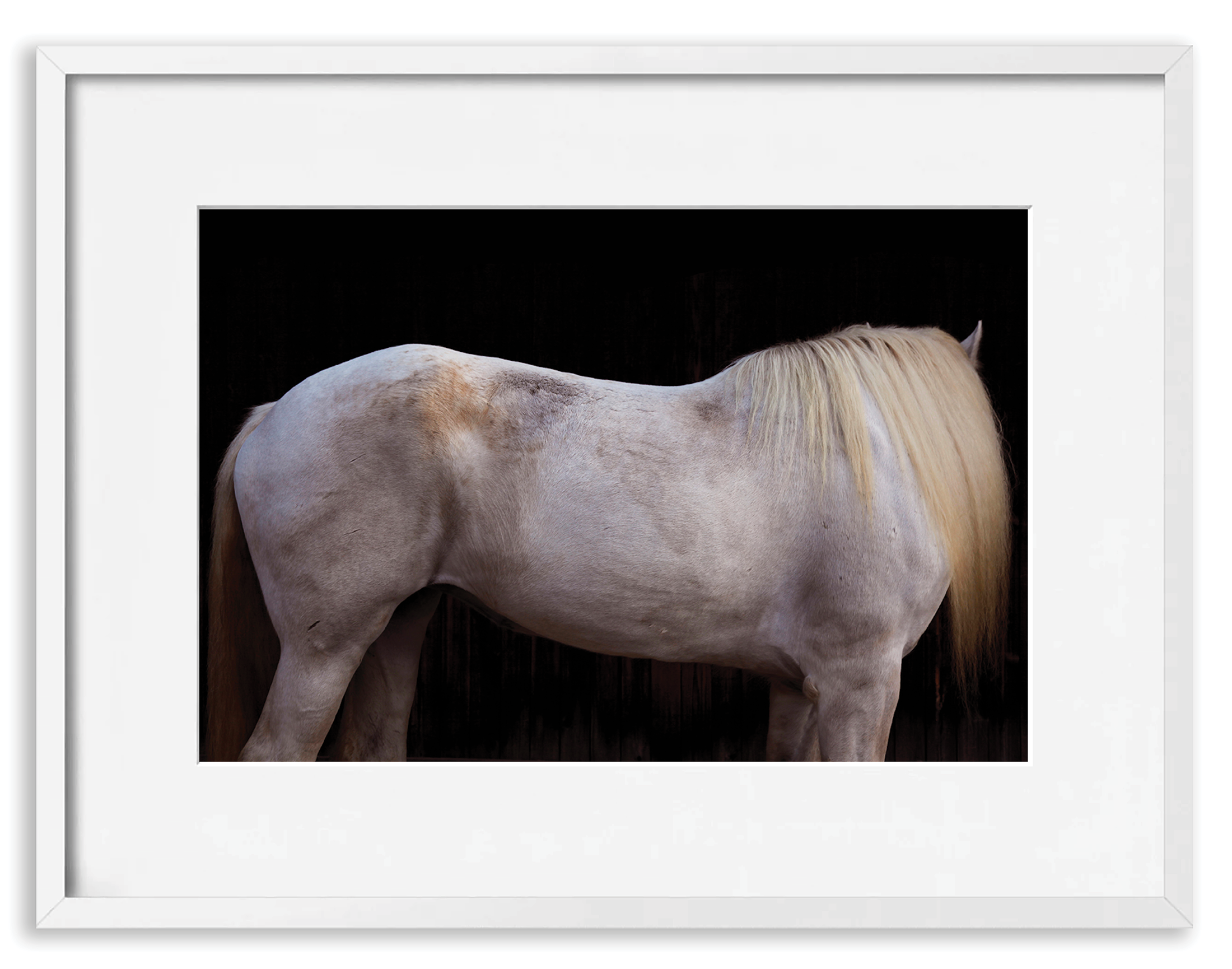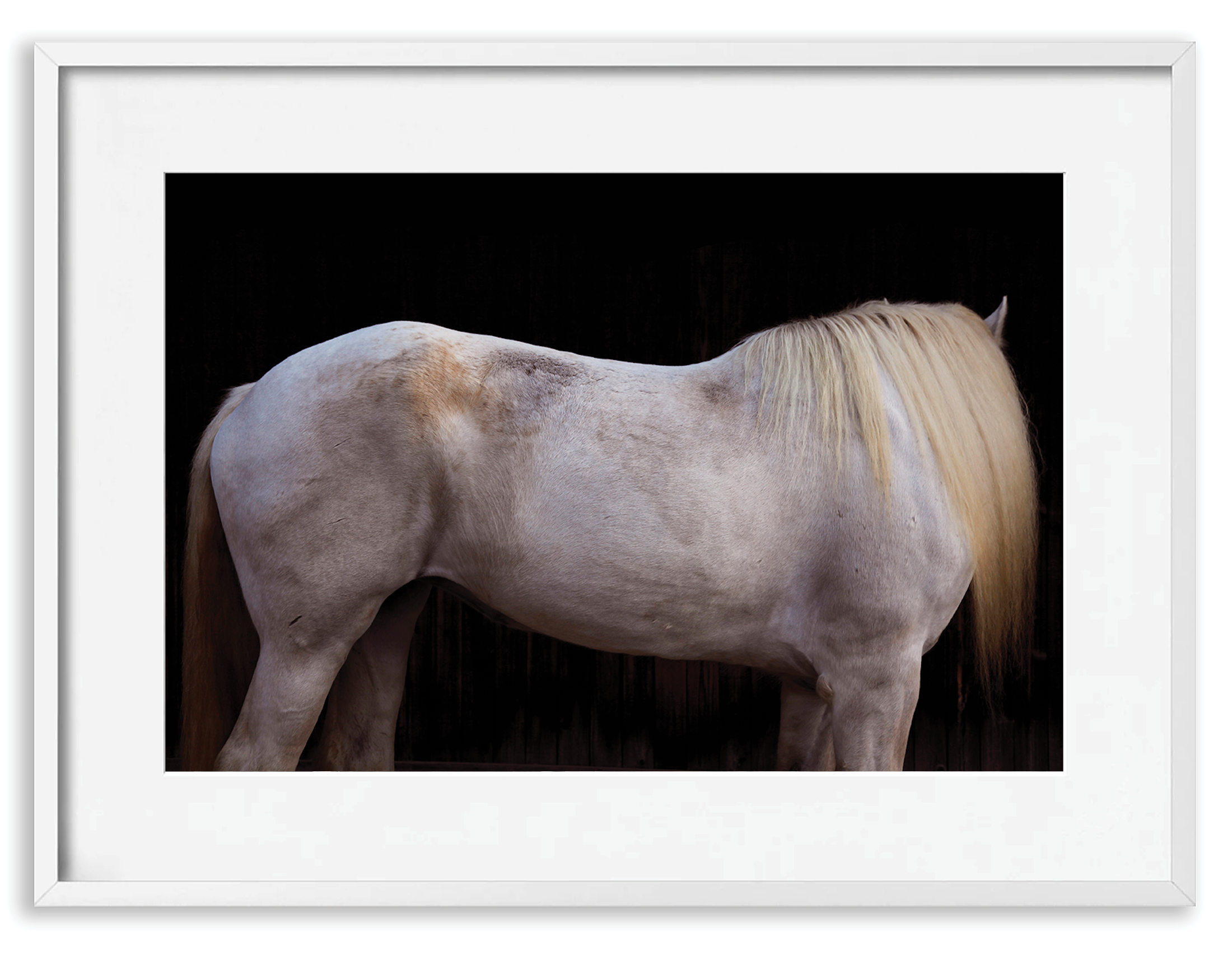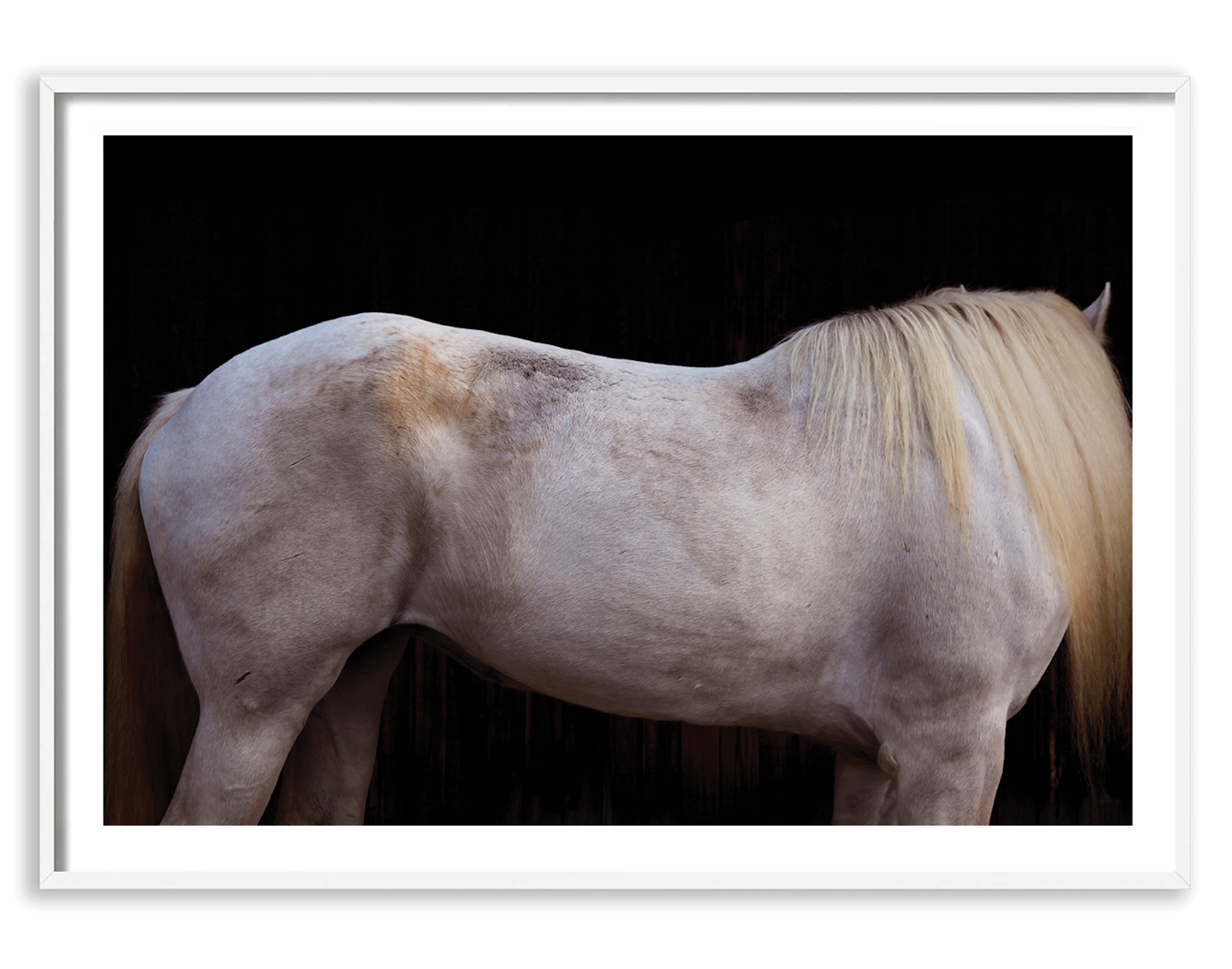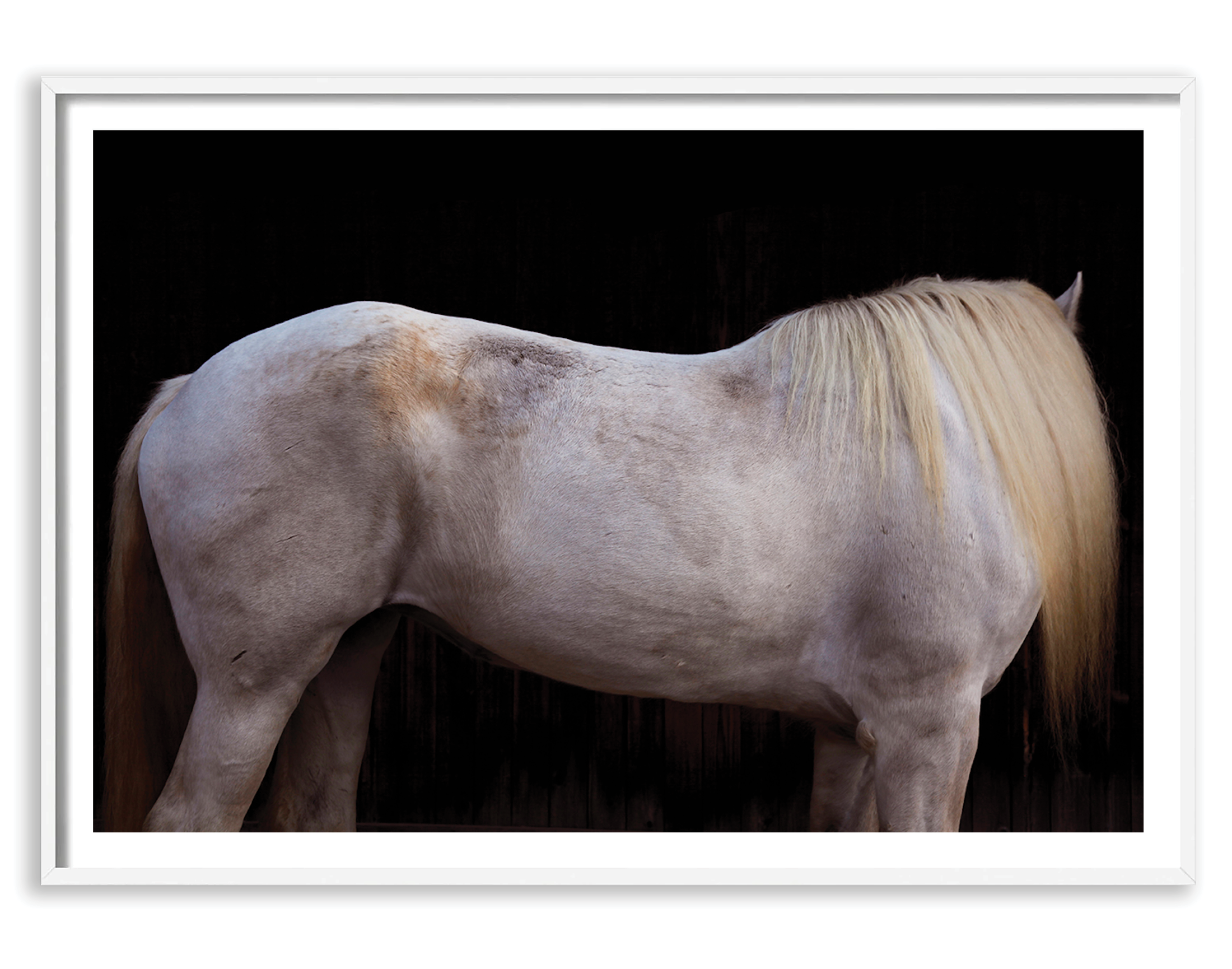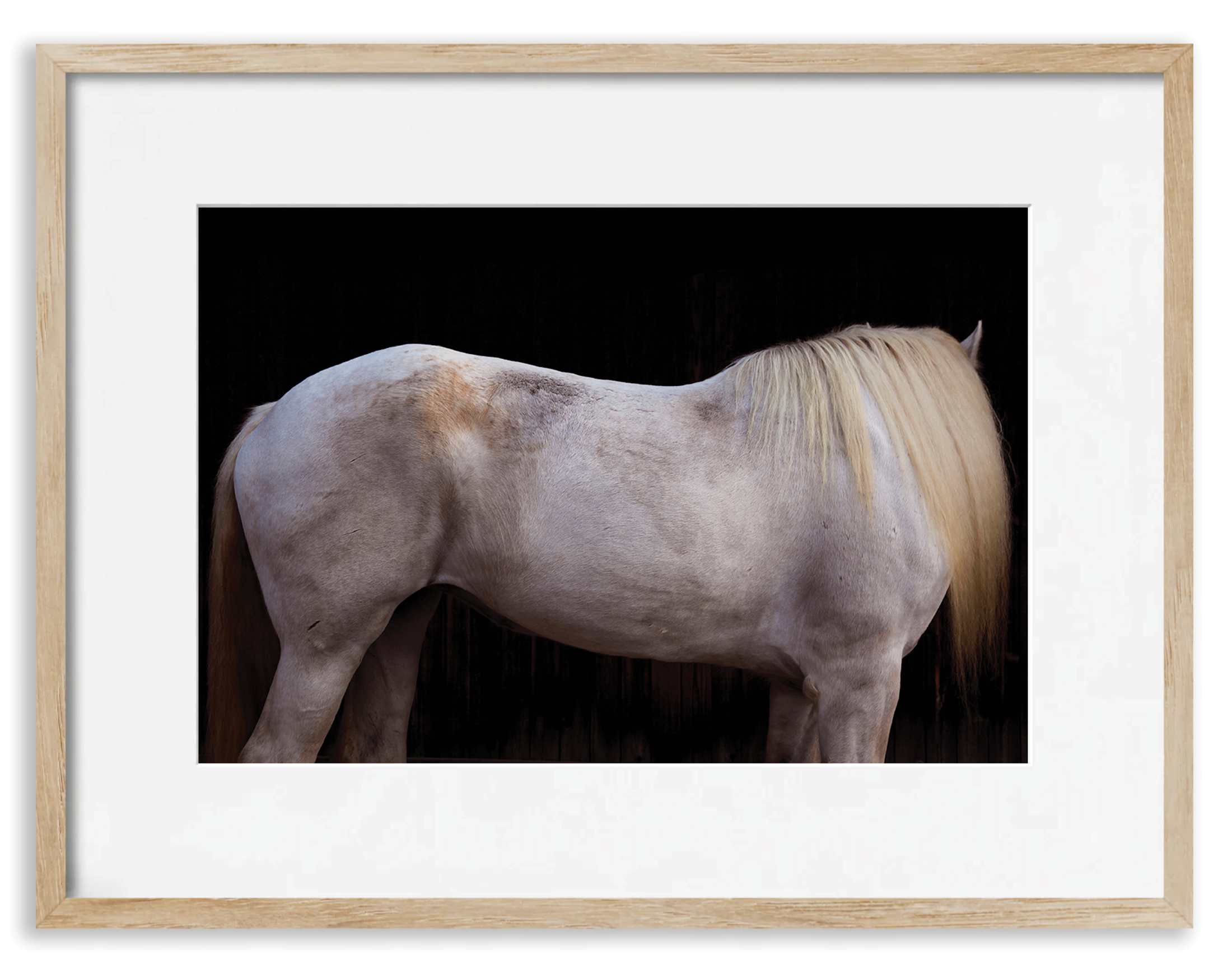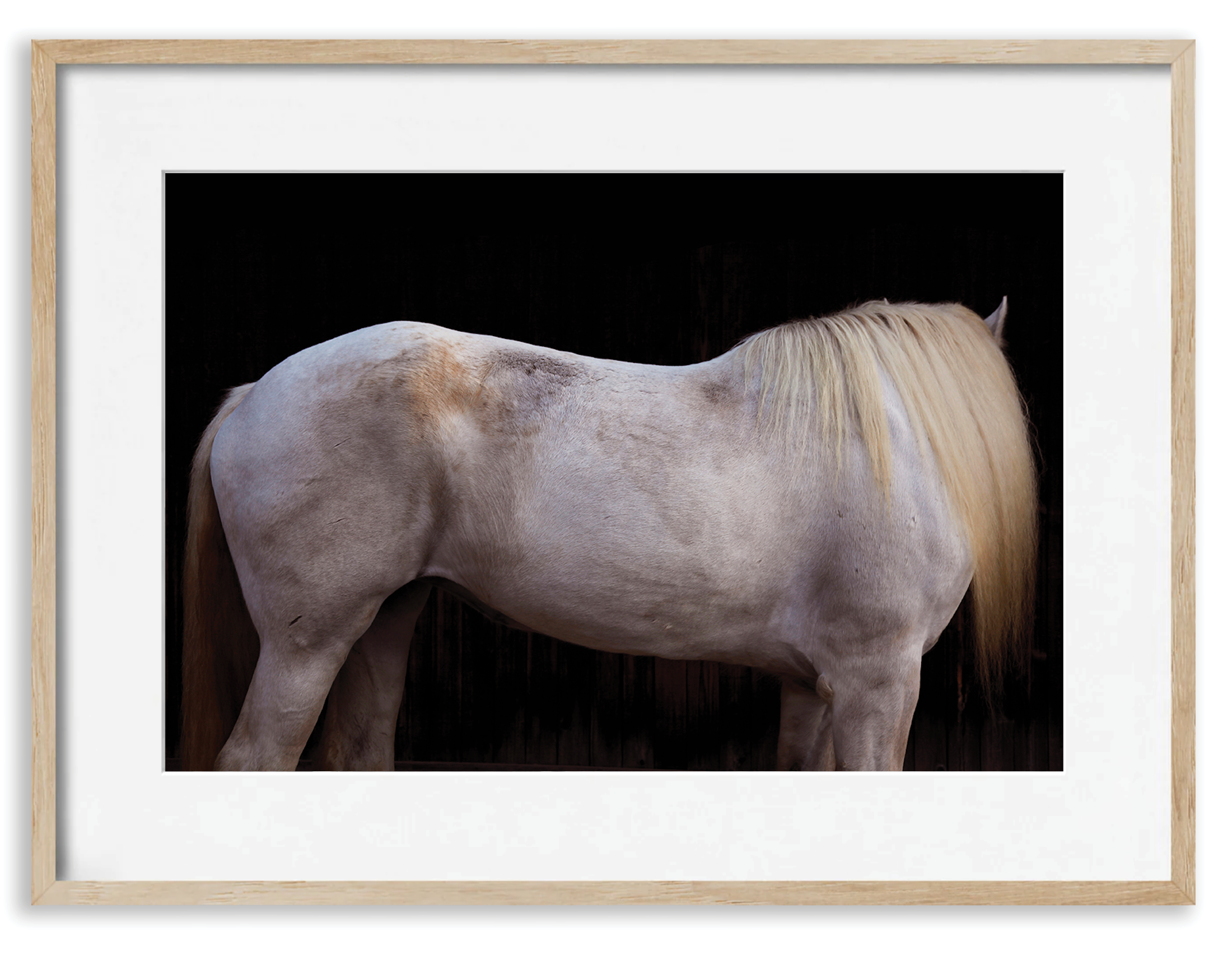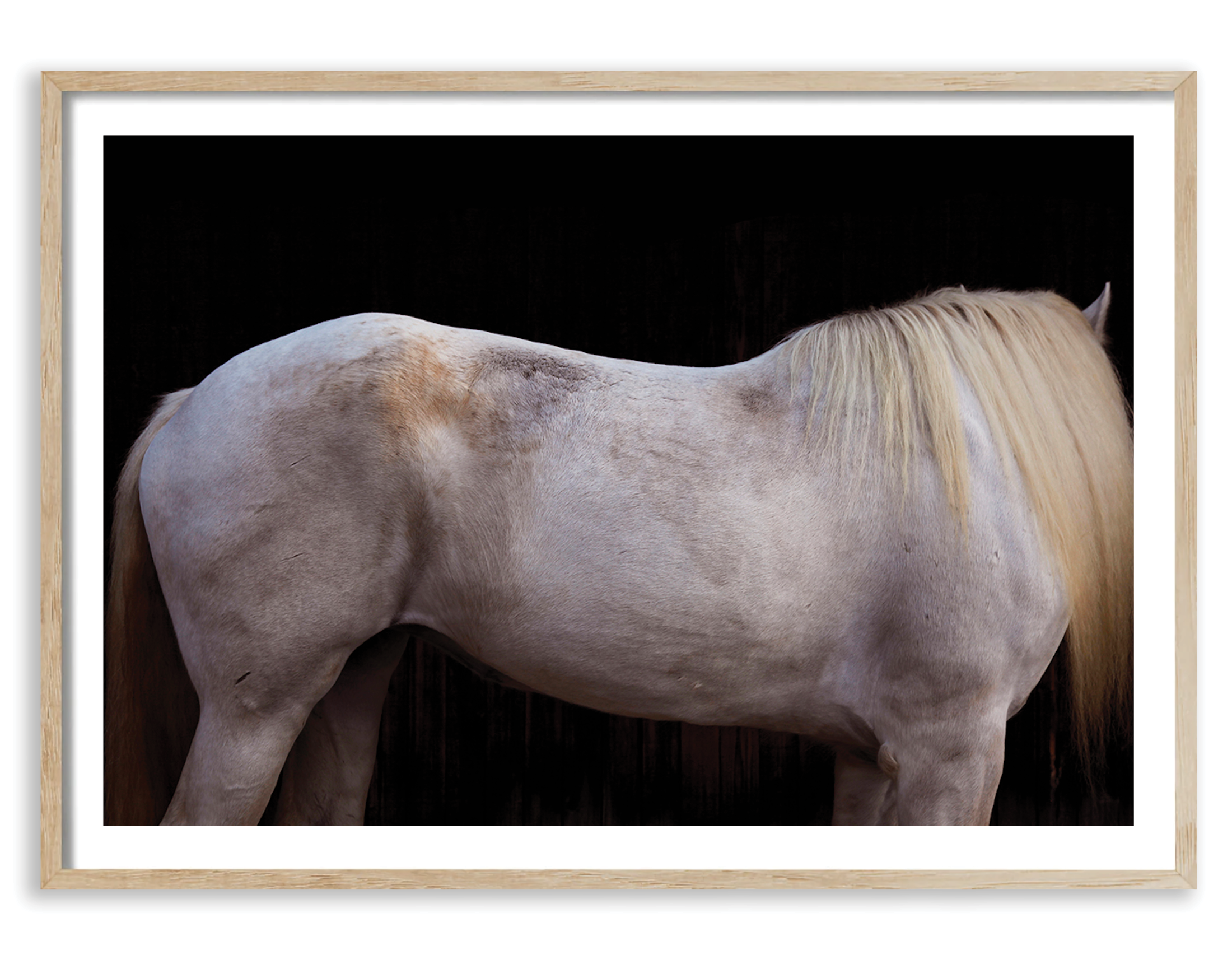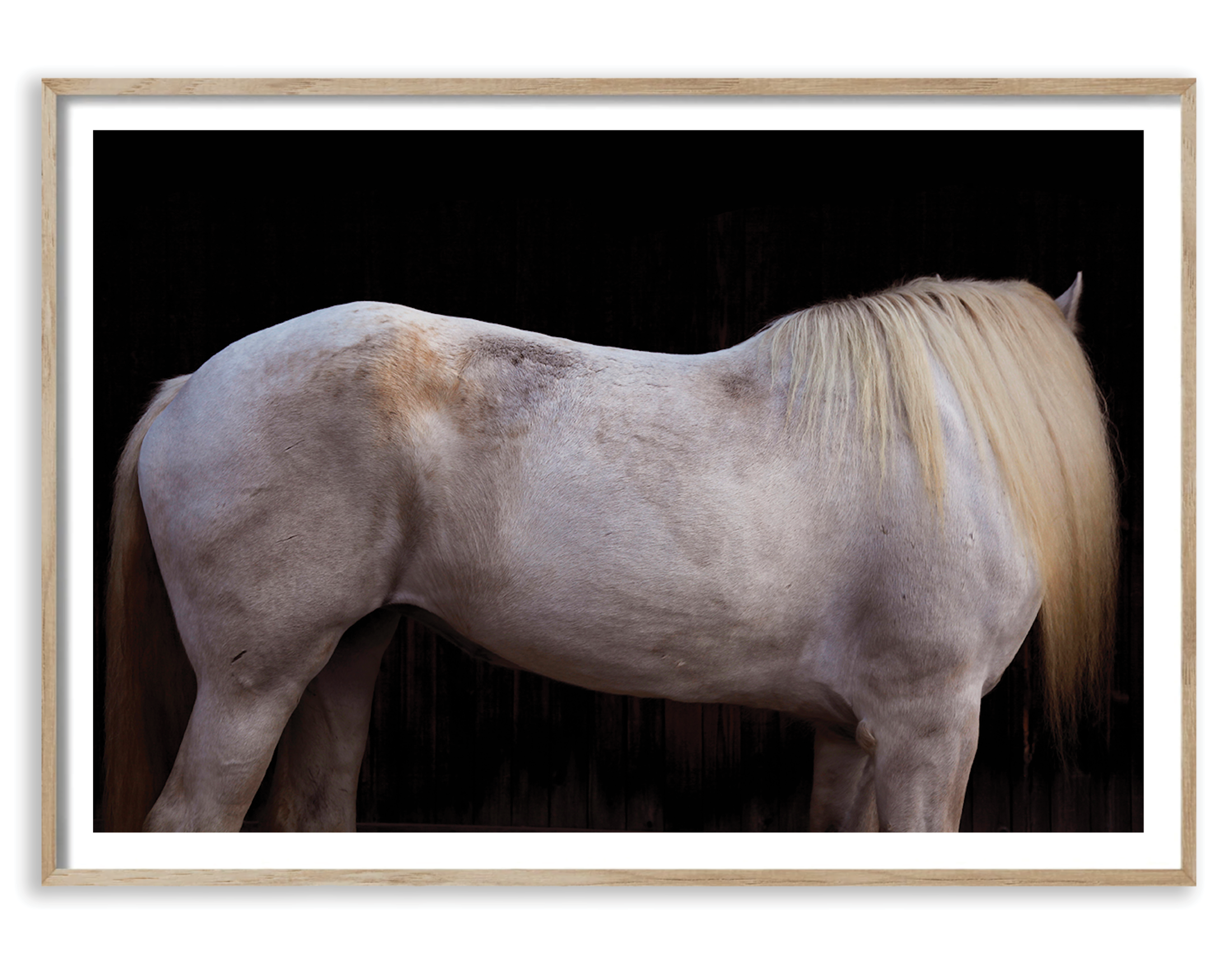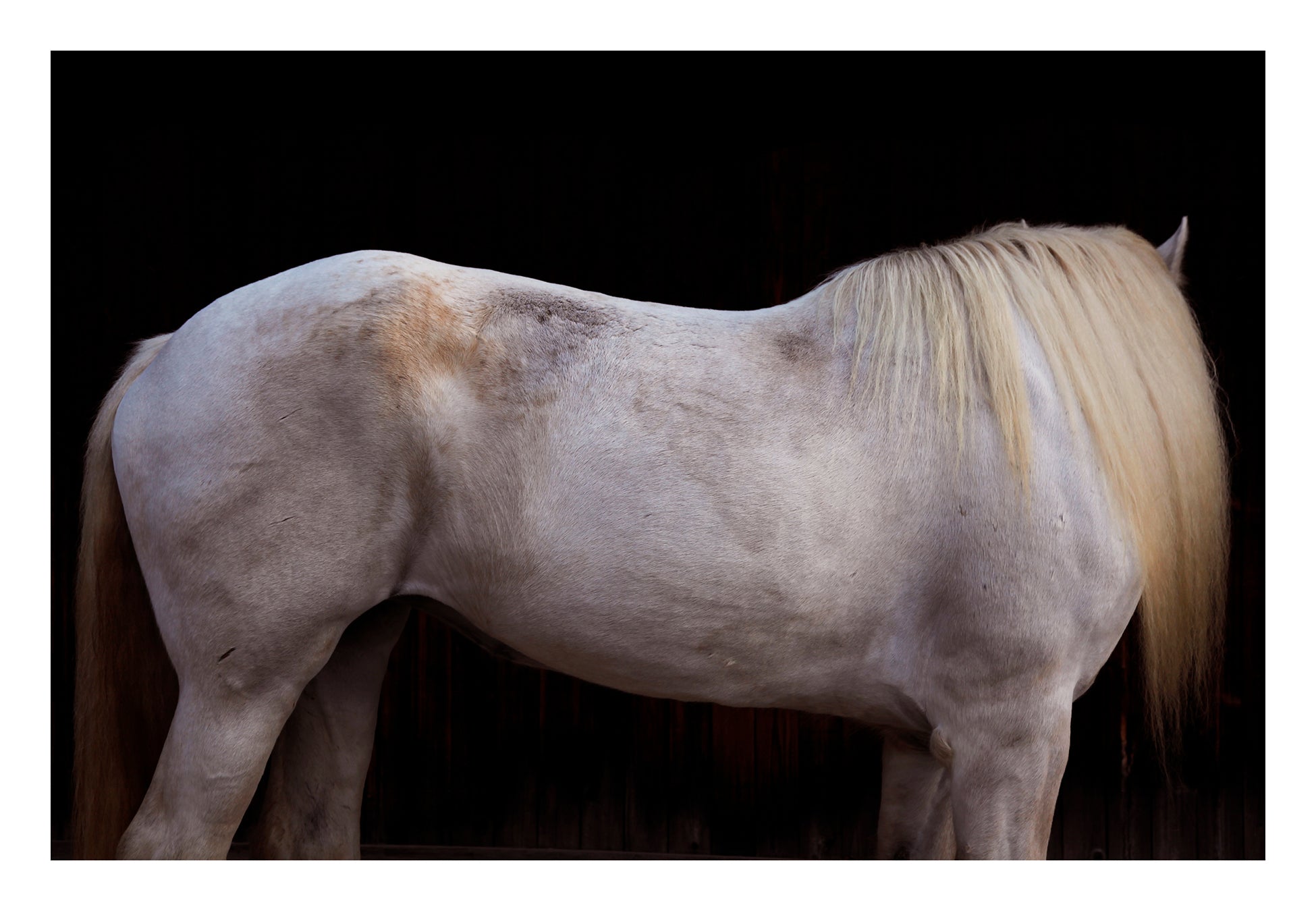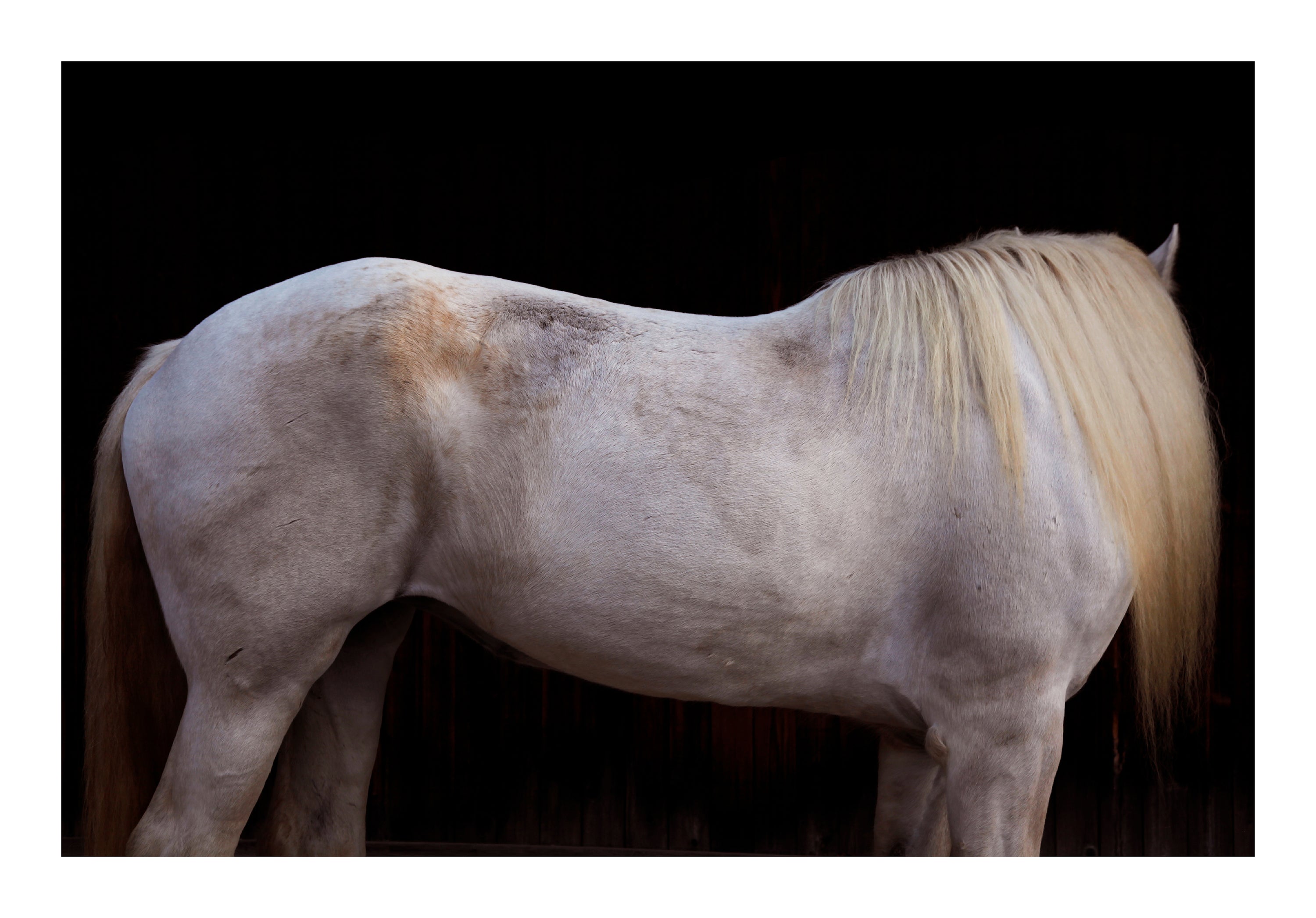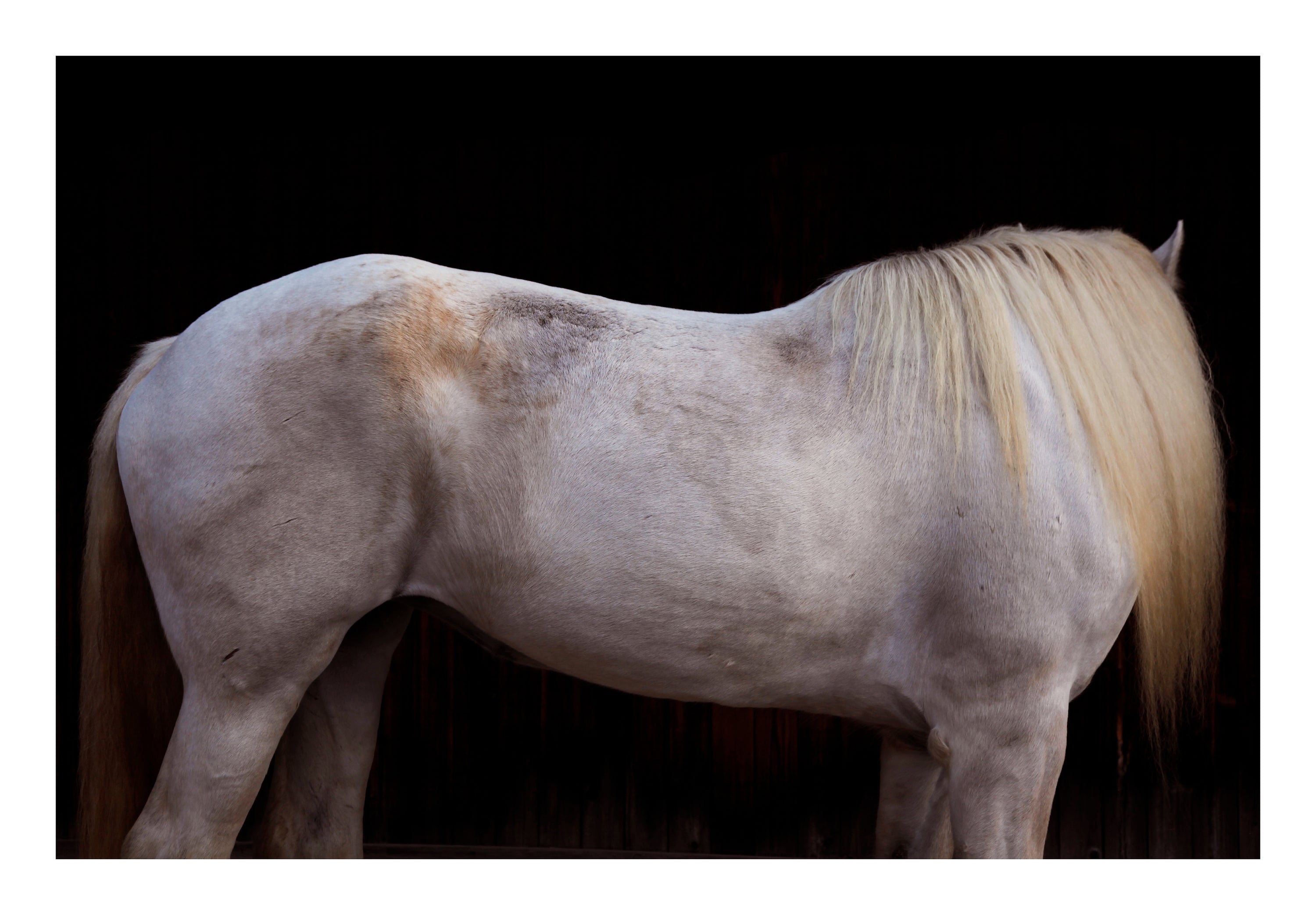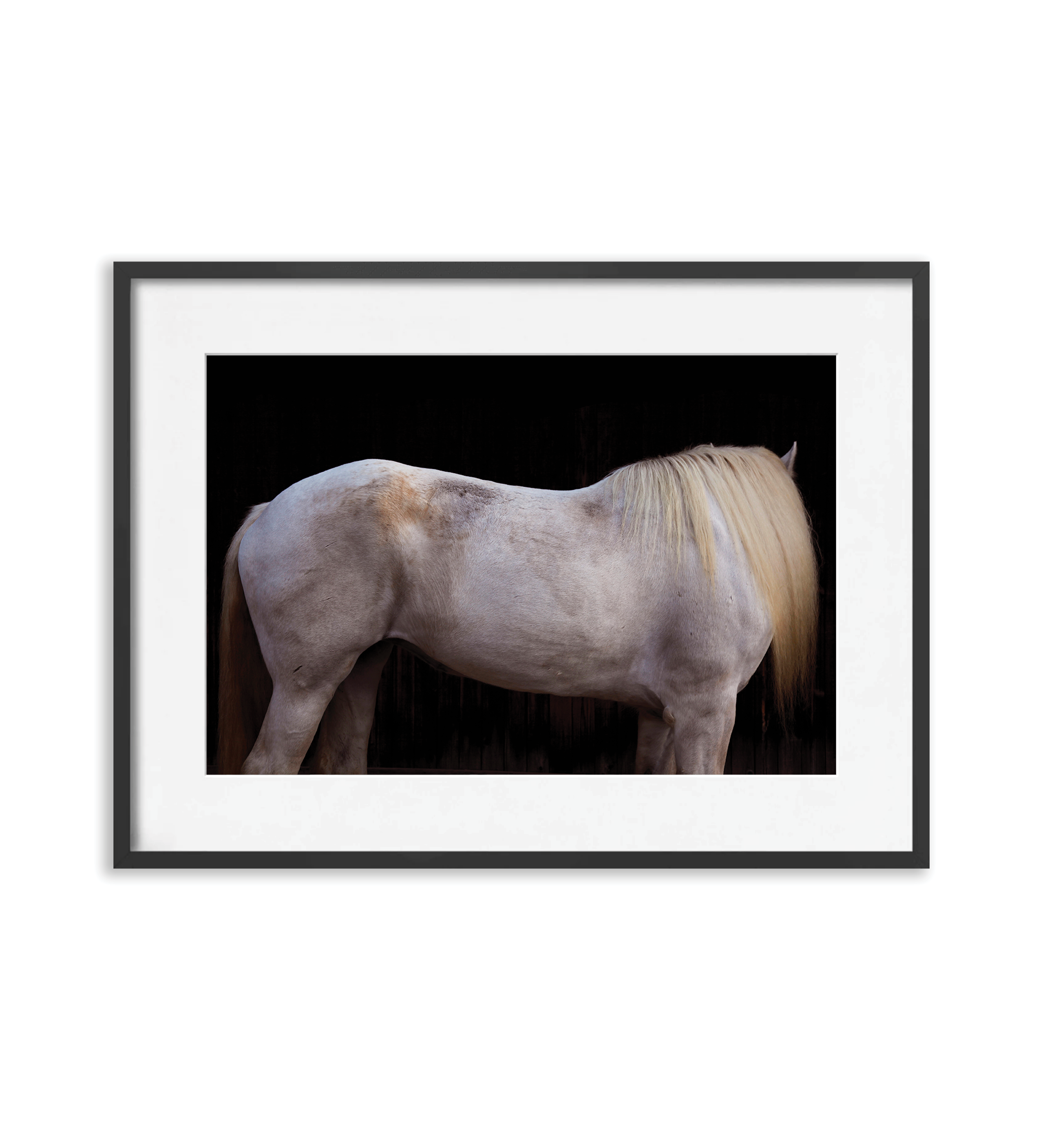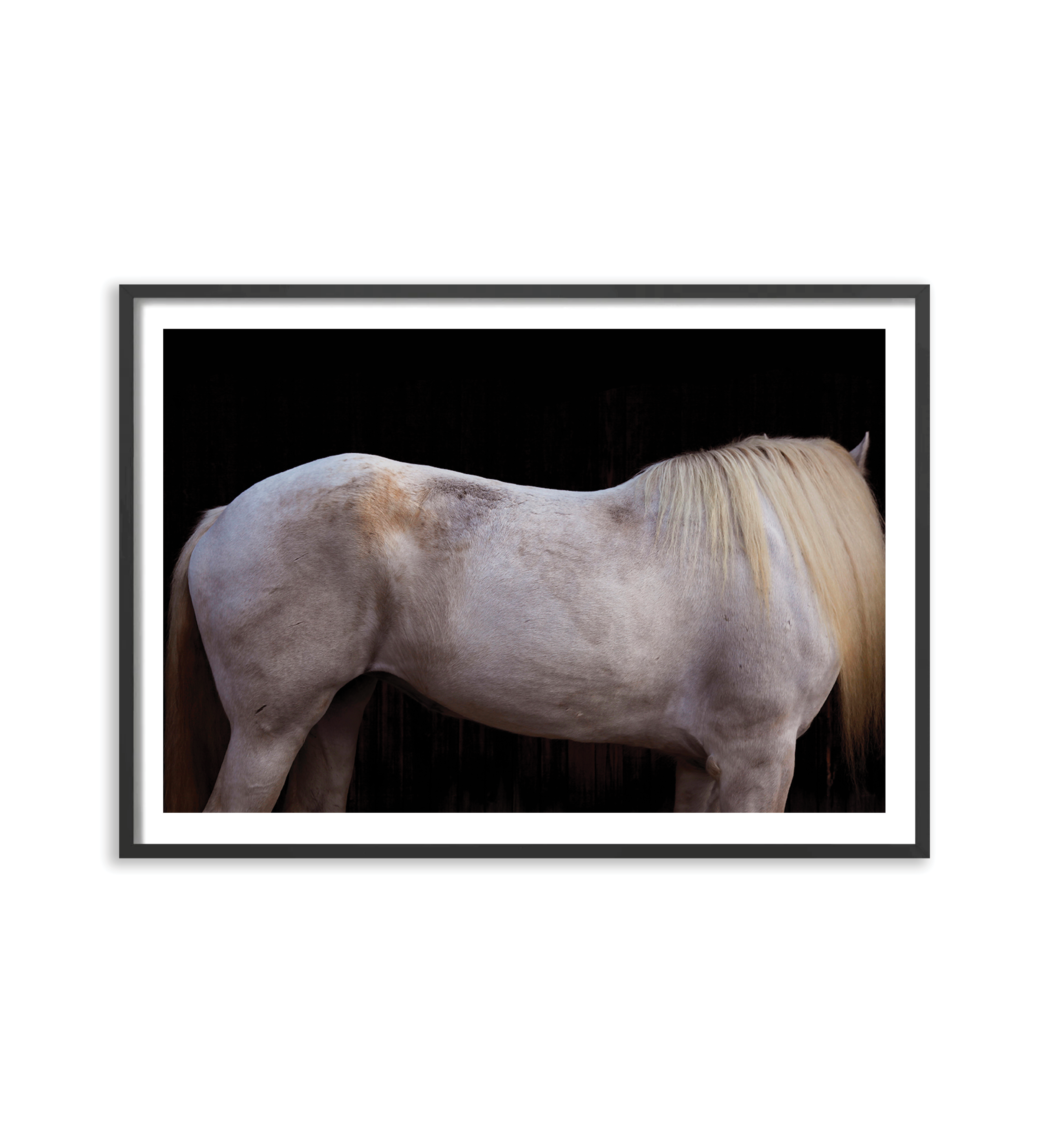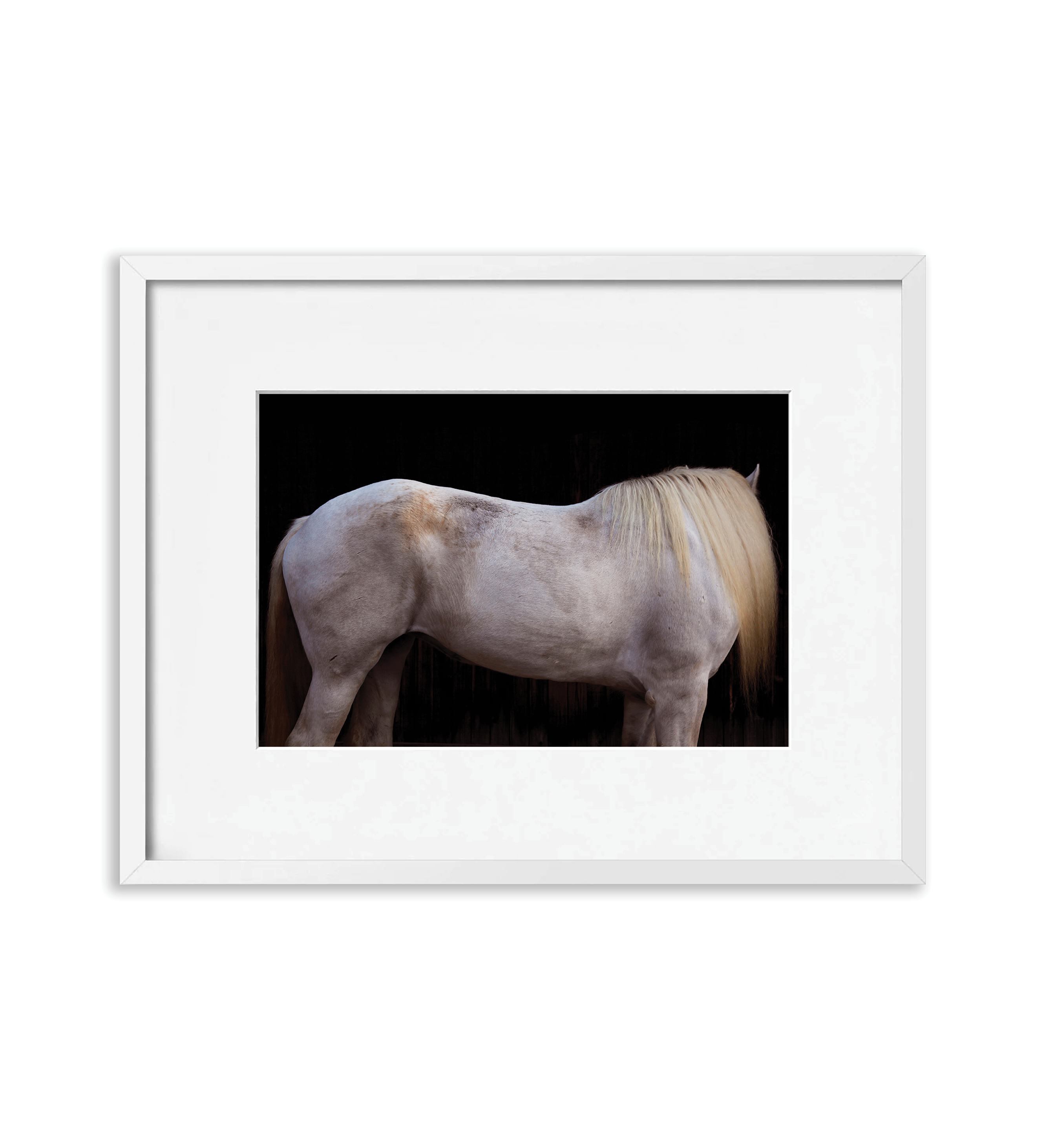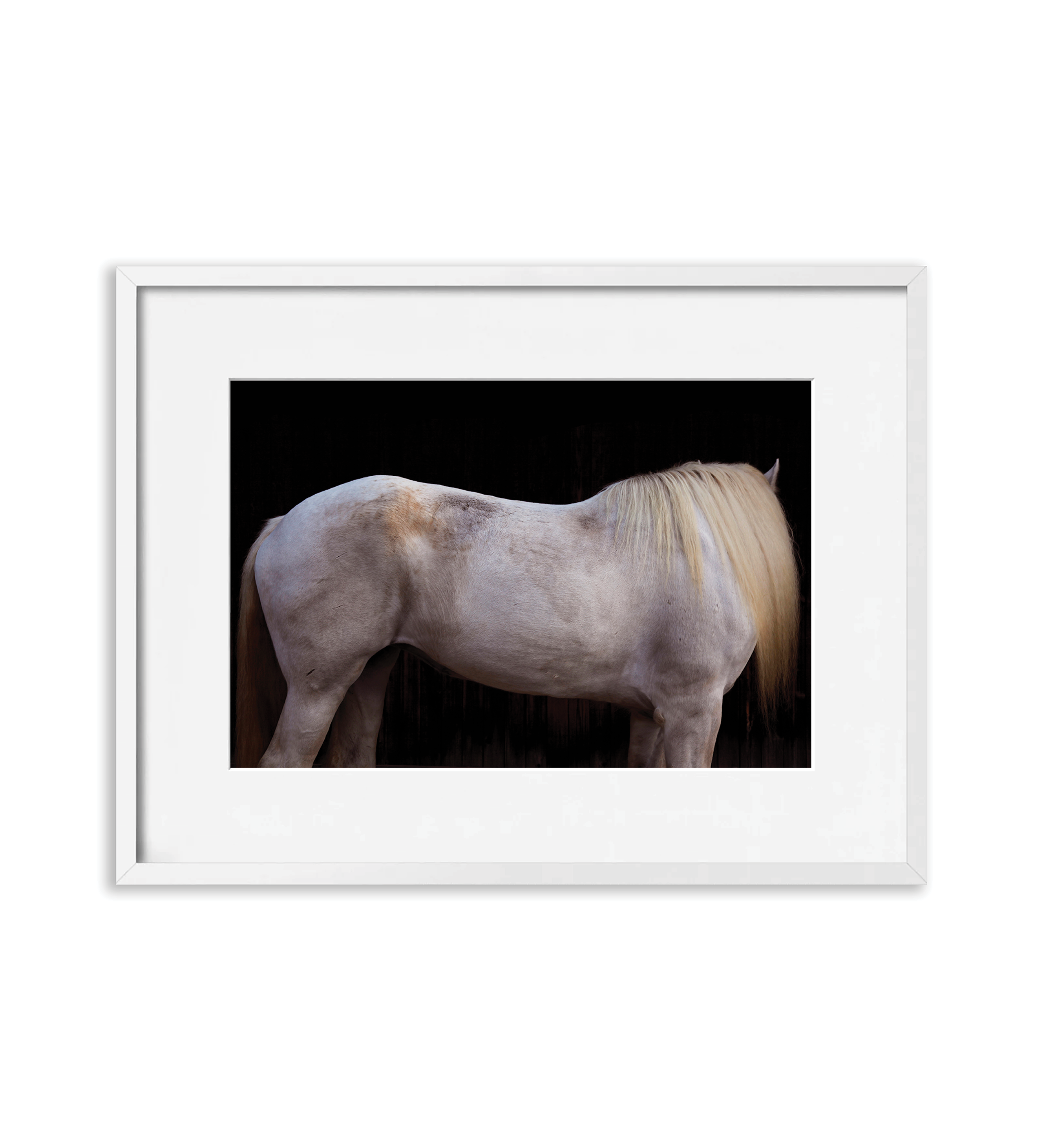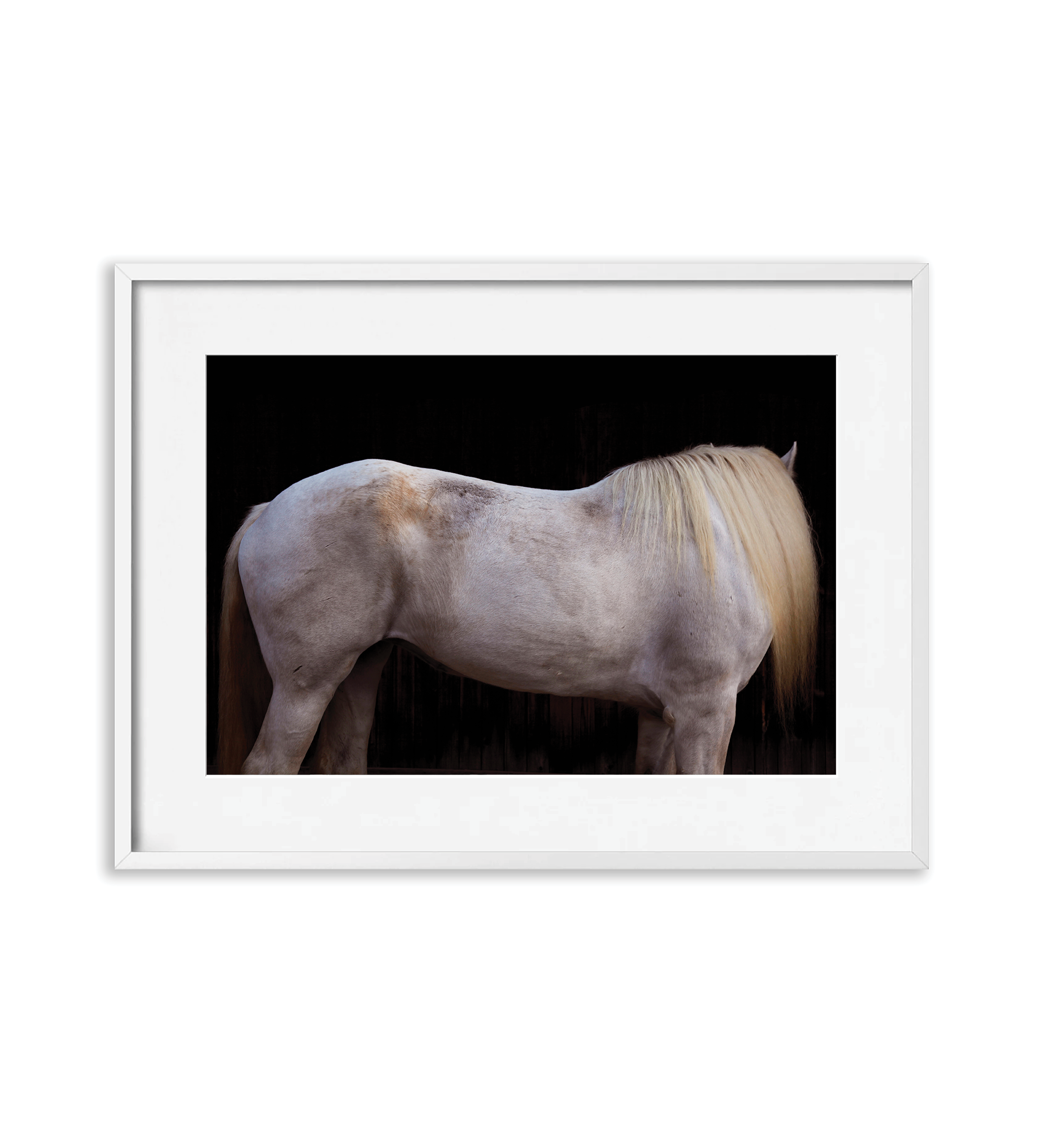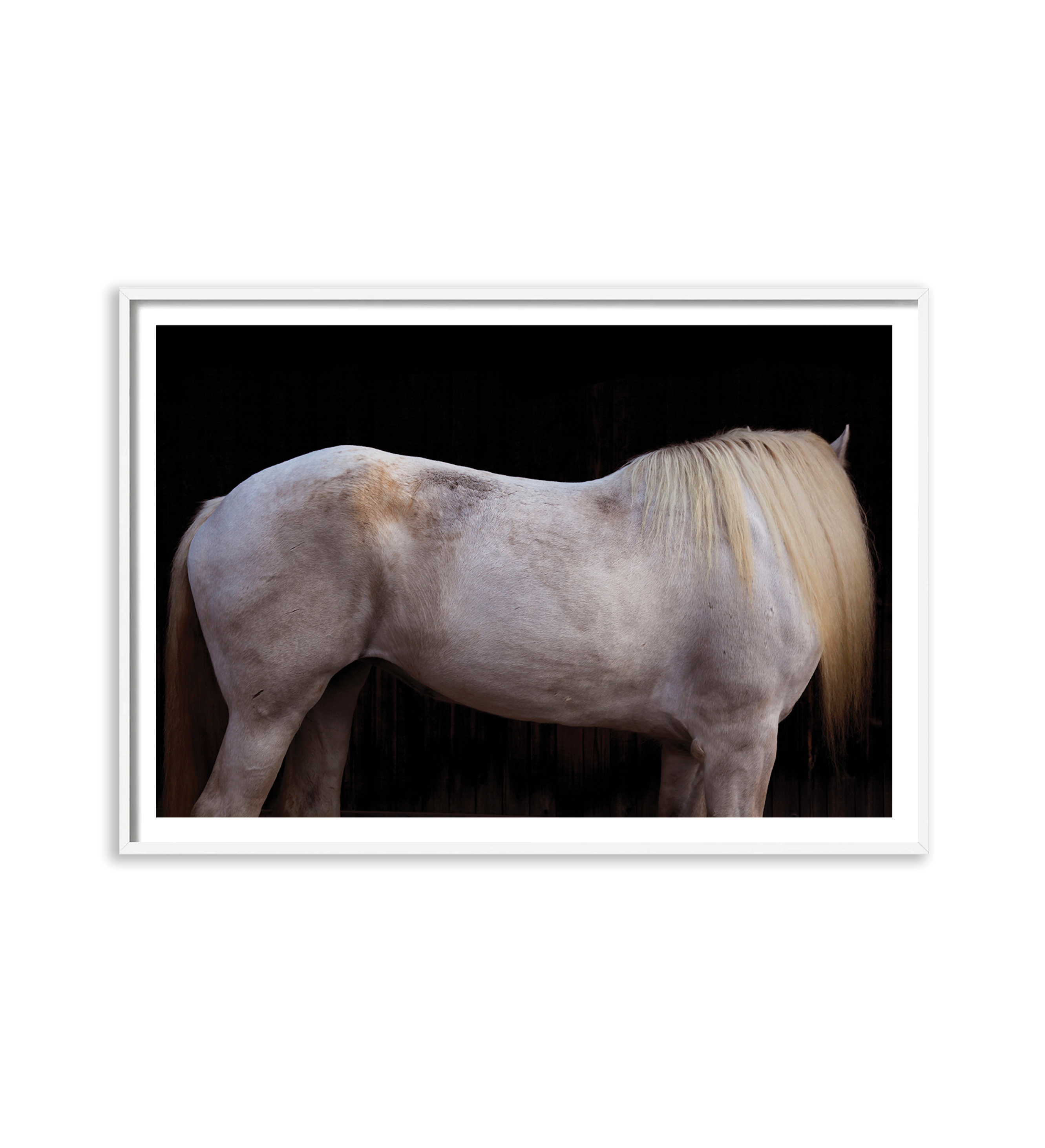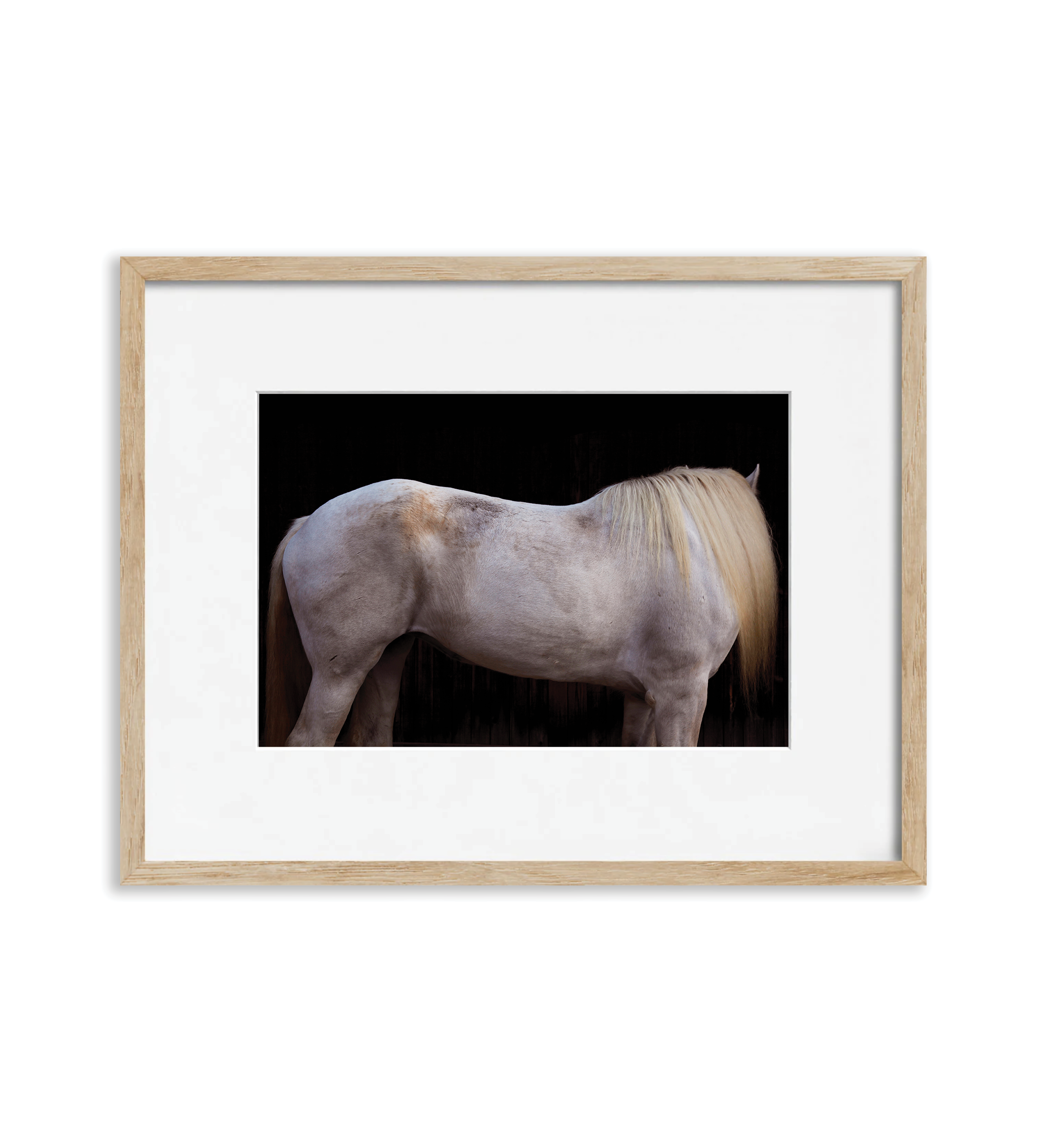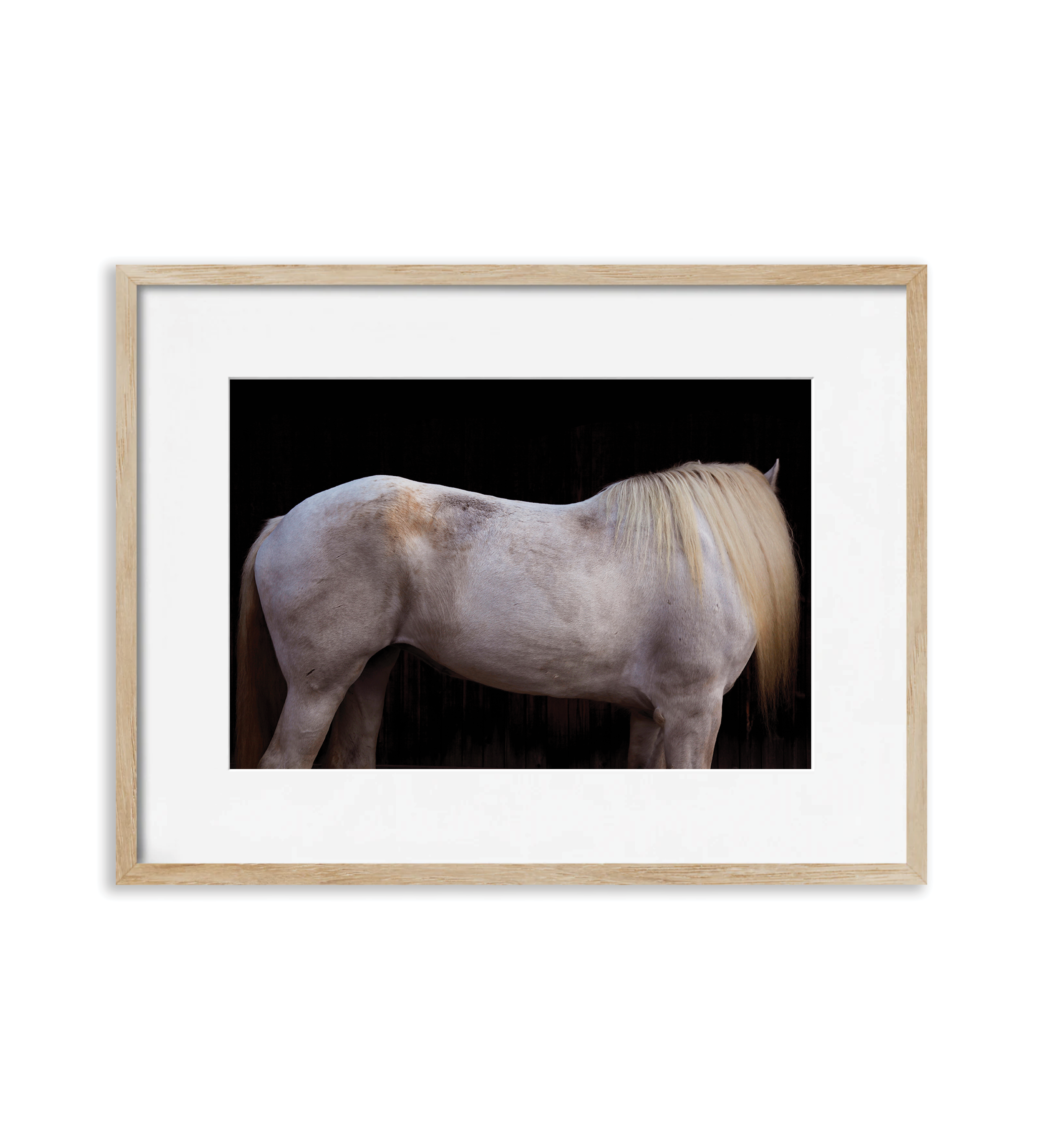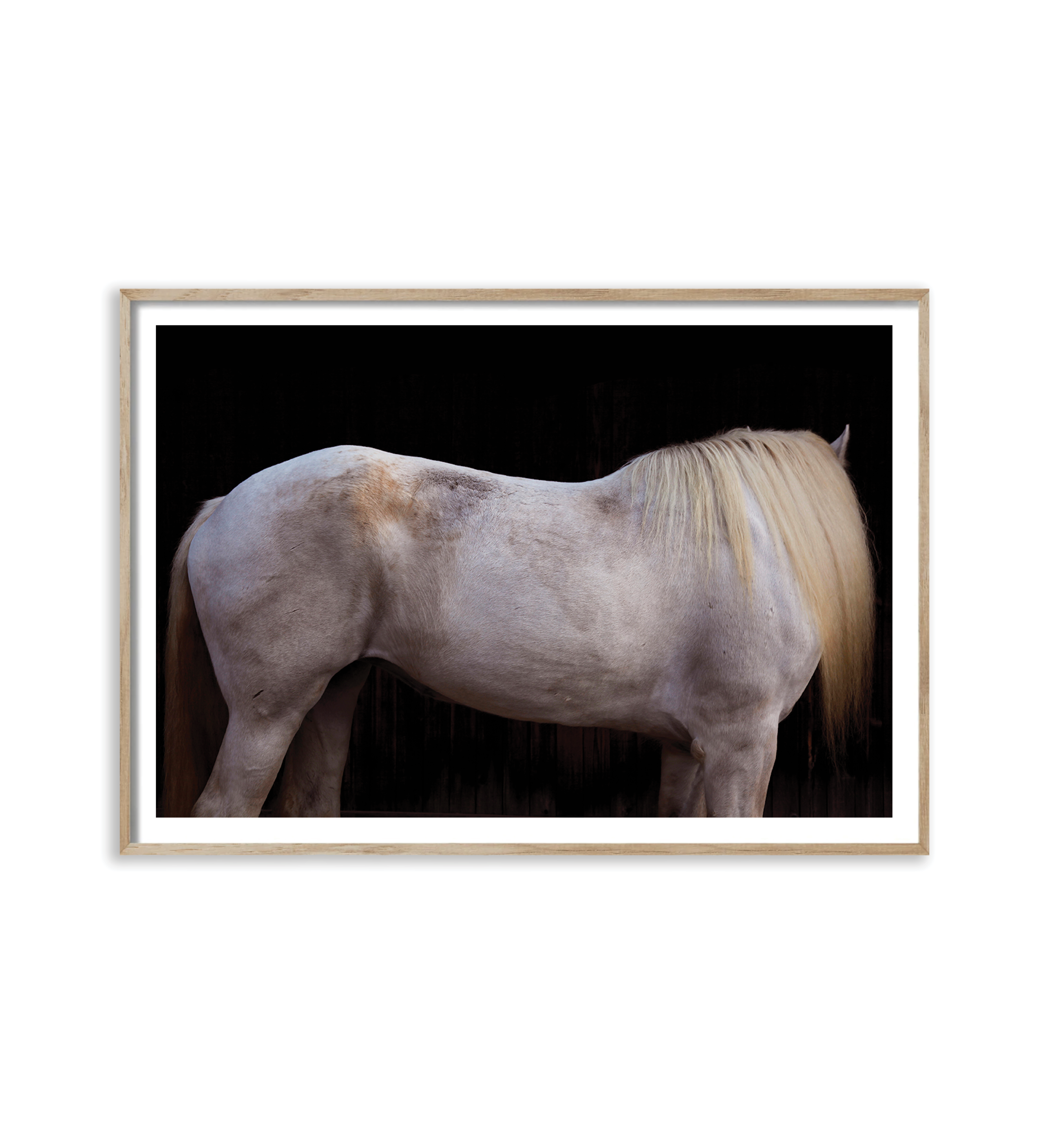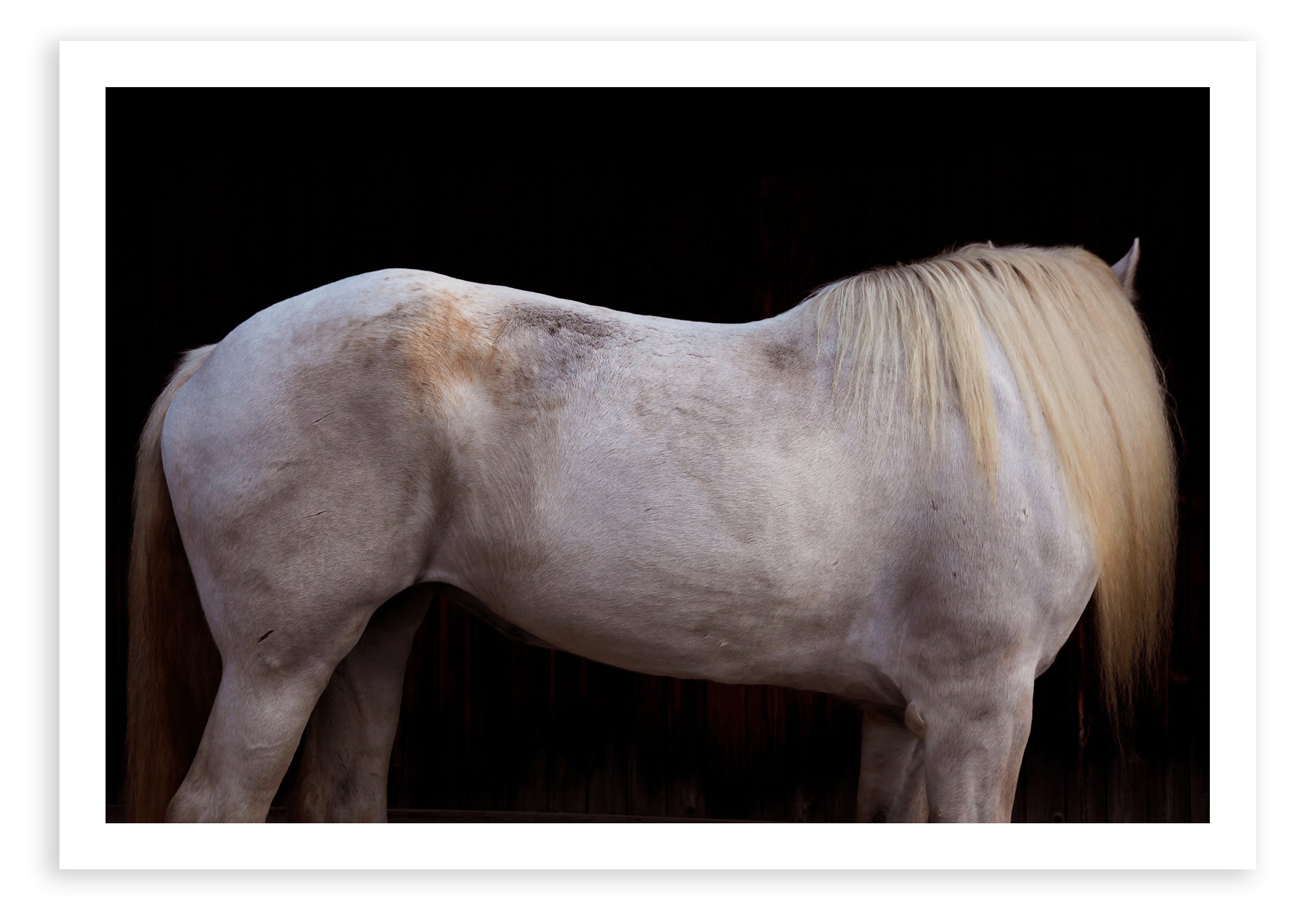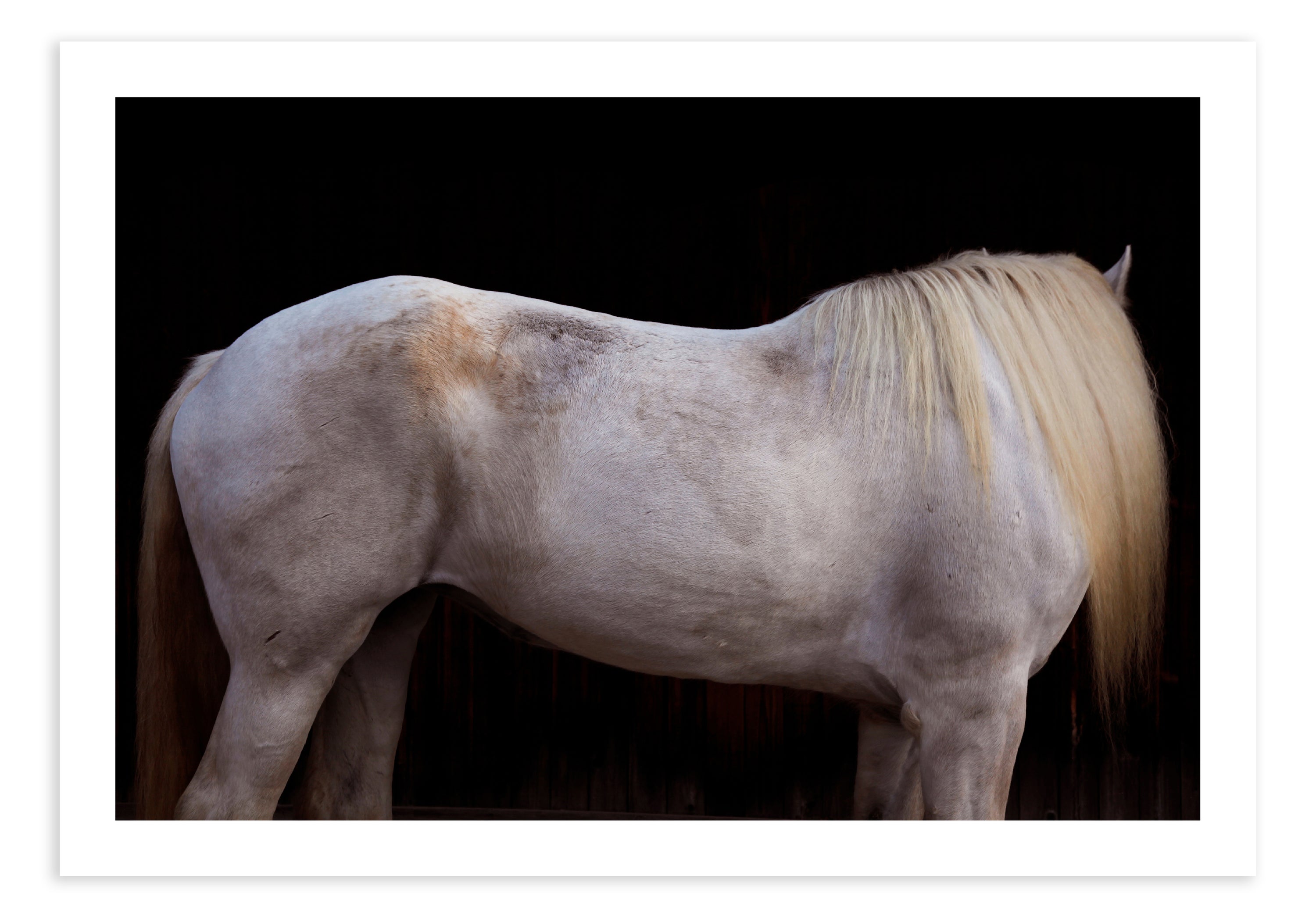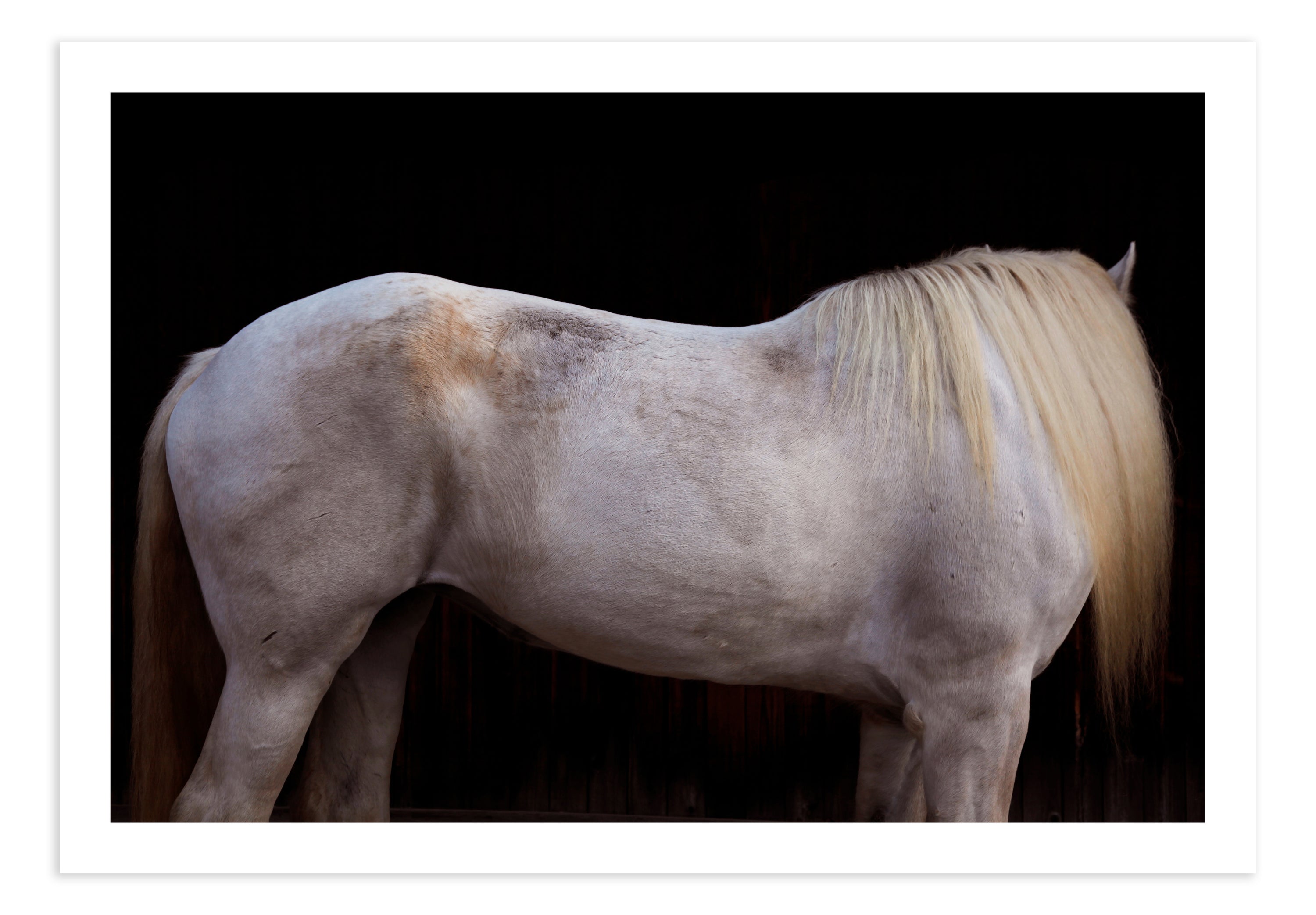 Artist Bio
The White Shire exhibition is a series of photographs shot by Lincoln Pilcher
created for a charitable cause to aid in the survival of four unique horses. The
images embody the spirit of these incredible animals. Revered since Roman times
for their strength, courage and discipline in war, the White Shire horse was known
as the War Horse. Lincoln worked with the 4 horses for a period of 3 months
intensively, creating a large-scale studio within a field in East Hampton. Working
with trainers and assistants they used mainly natural light, sunrise, and sunsets, to
create these magical images. Lincoln continues to shoot equine imagery around the
world.
Printing and Framing Details
Our Printing & Framing:

Each museum-quality giclee fine-art print is printed on artist-grade, acid-free 300 GSM photo paper using archival inks. 
Our complimentary premium hardwood frames are offered in black, white and natural maple. Each frame is handcrafted in the USA and includes a UV-blocking acrylic glass and hanging hardware, so you'll be ready to hang your new art the day it arrives.

Each of the first three sizes are framed with our classic modern frames that are 1.5 inches deep and have a 2.5 inch mat board that increases the visual impact of the work.

Our two largest size prints are framed with our classic modern deep shadowbox frames, that are 3 inches deep, includes a spacer that allows the artwork to really shine with additional depth between the print and the glass, and has a 2 inch white boarder. This method of framing is preferred by artists and galleries around the world.
Shipping & Returns Details 
Shipping: 
Each piece can take up to two weeks to print, mount, frame and ship. 
Once your order is shipped we will send you a tracking number so you can keep tabs on your order. 
Returns:
We are unable to accept returns or exchanges. All sales are final. 
However, if for any reason your artwork arrives damaged please reach out to us within 24 hours of receiving your order and we will repair or replace your artwork.